A new ACCA report pinpoints the drivers SMEs need to scale-up for success. But they also need that X-factor that divides the winners from the rest, says Peter Williams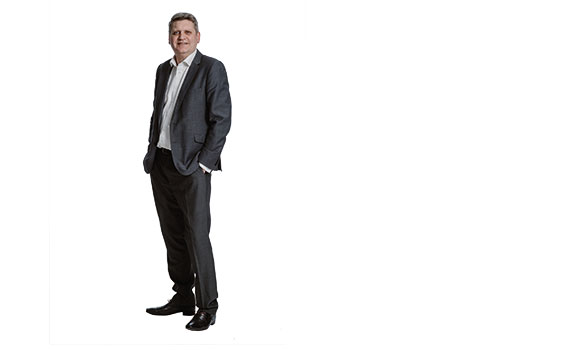 This article was first published in the April 2019 UK edition of Accounting and Business magazine.
Take two start-ups, both selling to consumers, both led by experienced spouse teams selling their products using e-commerce to expand their market, both with ambitious growth plans, and both sets of owners hoping to exploit their perceived unique selling point (USP) to forge a success.
These businesses, which I've seen close up, could have been in the minds of the authors of the ACCA report Scale-up for success: what do SMEs need to supercharge their growth?
The report was sparked by the fact that since the global financial crisis, SMEs have contributed less to economic growth than other sections of the economy. To put that right the report suggests SMEs need to develop greater productivity through tapping into drivers such as technology adoption, networks, accessing funding, investing in R&D and innovation, sorting out talent management and honing other management practices.
This is a tall order, but if SMEs instil a growth culture across those crucial areas, they could supercharge their growth and help flaccid economies in general. If adopted properly, all SMEs would stand a better chance. The components identified in the ACCA model make sense, and my two SMEs had to some extent made progress across these drivers.
The question is, what enables some SMEs to overcome those undoubtedly tough hurdles while others fail? An X-factor divides the winners from the rest, which perhaps is best summed up as 'character' – meaning the distinctive mental and moral qualities an individual entrepreneur or a team possesses. And character in the sense of the leadership team being able to adopt or borrow different roles and persona at the right times. Both are intrinsic to whether an SME achieves its targets.
Entrepreneurs need to be given some rope to make mistakes, but they need to have a sense of when boundaries can be crossed and when they must be respected. Trying it on is one thing; blowing trust, a different matter.
No business succeeds without risks being taken, without sailing close to the wind in their deployment of the drivers. They don't thrive unless they demand much – to the point of being unreasonable. Leaders in SMEs determined to grow have at different points to be amenable, unreasonable and demanding, arrogant and rule-breakers. They have to be villains, diplomats, saints and flirts (to put it nicely). The secret of a growing business success is the courage to play all the parts and to know when to take on a particular role and when to change.
One of the two businesses eager for growth that I have seen close up is creating a strong, distinctive brand and looks set to pile on the profits, with the prospect of enriching the owners who understood the art they had to practice. The other's owners also outwardly did all the right things, but obviously never understood the game or couldn't play. Along with their hopes, that business is being buried in the corporate equivalent of a pauper's grave.
Peter Williams is an accountant and journalist.
"SME leaders have, at different points, to be amenable, unreasonable, demanding, arrogant and rule-breakers"