A fast-approaching global warming catastrophe that will hit African countries more harshly than others makes the business community's response a potential game-changer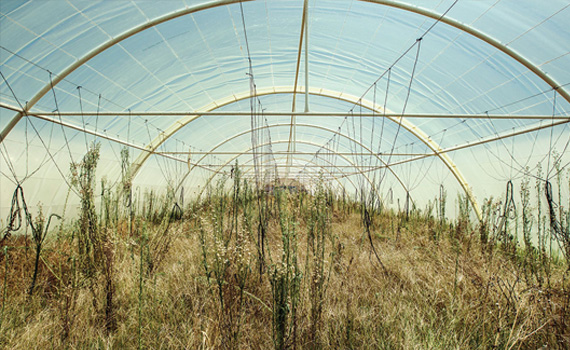 This article was first published in the April 2019 Africa edition of Accounting and Business magazine
New research on climate change rarely brings good news, but there is always at least the hope that it will show some movement in the right direction. That hope is shredded by a recent report from the world's leading climate scientists. The study, by the UN Intergovernmental Panel on Climate Change, issued in October, warns that only urgent and unprecedented change will allow the world to contain the rise in temperature to a manageable 1.5°C or 2°C above pre-industrial levels.
While the report, Global Warming of 1.5°C, made headlines around the world, the impact on one of its most critical audiences was decidedly muted. In line with the Trump administration's decision to withdraw the US from the Paris climate change agreement, the US government declined to endorse the UN report. Later in the year, the COP24 global climate change conference in Katowice, Poland, brought further predictable evidence that national politics will continue to dampen international resolve on this most critical of issues facing the world.
Responsibilities
The need for effective climate action, though, is mounting inexorably, and the battle to deliver real results continues to intensify. In this context, could a new sense of responsibility from one influential quarter, along with fresh thinking internationally, prove significant in reducing greenhouse gas emissions?
In many ways, a recalibration of responsibility could be seen as long overdue. In the 2017 Carbon Majors Database report, Paul Griffin, an energy data analyst at CDP (the UK-based non-profit formerly known as the Carbon Disclosure Project), notes that while large-scale greenhouse gas emissions data has traditionally been collected at the country level, 'these emissions can be traced to a smaller group of commercial decision-makers'. He argues: 'Since 1988, more than half of global industrial greenhouse gases can be traced to just 25 corporate and state producers.'
Around the world, it appears that the energy sector is finally waking up to its onerous responsibilities, driven by a combination of evolving corporate thinking and more strident shareholder demands. Last December, Royal Dutch Shell announced it would set specific and robust net carbon footprint targets for its global business in the decades ahead and link them to executive remuneration. Also in 2018, its US peer ExxonMobil announced the first company-wide targets to cut emissions by 2020. Along with BP and Total, both have also signed up to 'guiding principles' to reduce methane emissions from their operations.
It is a pattern of behaviour evident in the wider business world. Jeff Nesbit, author of This Is the Way the World Ends, says: 'More business leaders are recognising that climate change is indeed a real threat, and many are leading the way in making it a priority in business decisions.' A former director of public affairs at the US National Science Foundation, Nesbit argues that a pragmatic three-pronged approach is needed for businesses to drive real change: make climate action part of the business, support carbon taxes, and turn to renewable energy.
Lawsuits
The desire to do the right thing may be increasing but it won't be the only force driving a change in corporate thinking. ExxonMobil ended 2018 facing a lawsuit from New York alleging that it 'systematically and repeatedly' defrauded investors about the financial risks it faces from climate change regulations. The company has called the action 'meritless', but it's one of a string of US lawsuits being filed against energy companies with the aim of making them contribute to the cost of the public infrastructure needed to cope with the effects of climate change.
In Europe, major cities are starting to seize the initiative from more cautious national governments. Paris and Stockholm, for example, are among the capitals that have announced plans to be effectively carbon-neutral by the middle of the century, while according to Nicolette Bartlett, director of climate change at CDP, 'in the UK, more than 90 cities and local authorities have committed to shift to 100% clean energy by 2050'. With targets on this kind of scale on the cards, businesses will need to do more than simply pay lip service.
Encouragingly, it isn't just big businesses or the major urban areas that are showing leadership. Ireland has been one of the poorest performers among European countries in addressing climate change, with a key issue being a large agricultural sector, which forms a significant component of its emissions profile (32.5% compared with an EU average of 10%). In 2012, Bord Bia, the Irish Food Board, launched a voluntary, industry-wide programme for participants to set and achieve measurable improvements in their energy and emissions performance. The programme has won widespread support from farmers and food manufacturers, driven by one of sustainability's strongest arguments – that reducing resource usage also reduces costs.
Climate change as an emerging business risk is explored in a recent PwC report Time to get on with it: The Low Carbon Economy Index 2018, which tracks the progress of G20 countries in decarbonising their economies. While there are good news stories – Mexico, Argentina, the UK and Brazil managed to reduce emissions and still grow their economies last year – not one G20 country 'achieved the 6.4% decarbonisation rate required to limit warming to two degrees this year'. The report notes: 'There is no shortage of solutions – governments and business just need to implement them.'
It's clear that time is running short for serious action on climate change, but the evidence of the 'gilets jaunes' movement in France is that public acceptance of environmental taxes can't be taken for granted. This is a circle that can be squared only through innovation, investment and partnership. As the business community wakes up to its responsibilities, the big question is whether a spirit of real collaboration can guide a serious response. Future generations will hold us to account if the answer continues to be no.
Donal Nugent, journalist