Technology is transforming the workplace, but renowned economist John Maynard Keynes's prediction of a five-day weekend is a long way off, says Chris Davis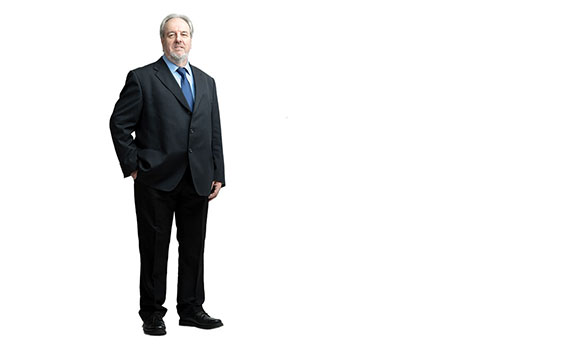 This article was first published in the May 2019 China edition of Accounting and Business magazine.
While accountants are aware of the need to tap into technology's full potential to ensure their careers are relevant and to help them drive business success for their clients, the rapidly expanding digital landscape can, at times, be confusing. Digital is one of seven skills identified by ACCA as vital for the future and to support members in expanding their digital capabilities, the Hong Kong office held an event in March.
The main buzz among the guests was around ACCA Hong Kong and cloud-based small business platform Xero signing a memorandum of understanding (MoU) to collaborate and equip accounting professionals with digital skills in readiness for the adoption of next-generation technology. The announcement – part of a global MoU signed in November at the World Congress of Accountants – means that ACCA will partner with Xero to offer CPD workshops and training programmes that will enable members to enhance their competitive edge and professional mobility while leveraging on technology to support and advise SME clients.
Kevin Fitzgerald, Xero's regional director for Asia, pointed out that 'tech-enabled accountants make around 20% more revenue than the industry average, doubling in total advisory revenue, while the cost to serve a single business client is around 80 hours less'. Jane Cheng, head of ACCA Hong Kong, added that 'the rise of technology is revolutionising the accountancy sector, and the ever-changing business world needs strategic forward-thinkers more than ever'.
With the global economy in a state of flux, businesses rely on those who can anticipate and accommodate their needs. So, it stands to reason that professional accountants who embrace the digital age – and enthusiasm at the event was testament to the recognition of opportunities offered by technology – can expect to see their careers thrive. And quite possibly more of their time will be freed up, although Hong Kong has a reputation as a city that likes to keep busy.
It raises the question of what the renowned British economist John Maynard Keynes might think. In 1928, Keynes predicted that by 2028 we would work just 15 hours a week and that advances in technology would create a dilemma of how to occupy our time during a five-day weekend. It's interesting to note that Keynes was a man who, according to his great-nephew, was unable to disengage from his own work. After the Second World War, he embarked on a mission to help restore the global economy only to suffer from immense stress and lack of sleep, dying from working too hard.
For all its appeal, a short working week has little chance of happening any time soon as doing business becomes more convoluted and complex. But technology does have the advantage of unshackling accountants from repetitive tasks to focus more on higher value work. And being digitally savvy in this fast-paced world means more relevance for accountants in the future.
Chris Davis is a freelance journalist who writes for business titles in Asia.
"It's interesting to note that Keynes was a man who was unable to disengage from his own work"