It's not just the outsourcers that are responsible for the collapse of public service contracts, says Robert Bruce. Politicians must take their share of the blame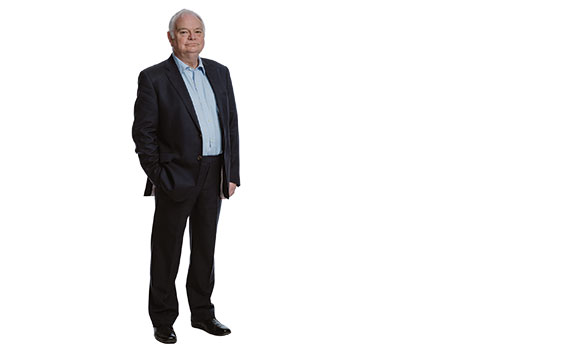 This article was first published in the May 2019 UK edition of Accounting and Business magazine.
With hindsight it was always going to be a shocking social and business disaster. If you put together a triangle with dim and naïve politicians at one corner, sharp New York lawyers running hedge funds and vulture funds at another, and outsourcing companies employing thousands of low-paid workers at the other, then you're going to have tears before bedtime.
Outsourcing and the collapse of public service contract after public service contract has been the recurring scandal of recent years. At its heart has been the shocking and ignorant negligence of politicians. They are the point on the triangle that has no excuse for what they have done.
No one blames hedge funds or vulture funds. We may not like what they do, but we are aware of why they do it.
Companies largely bring their fate on themselves. We know why the outsourcing companies do it – because politicians beg to have them take away ordinary services that would otherwise show up in public debt figures.
It all became easy because you could dream up a highly profitable technology-driven business model. Efficiencies come tumbling through as a result of technological change. But there was a fatal flaw: once technology has reduced costs dramatically, the only option a company has left to further reduce its costs is to slash wages, and that means headcount.
The dear old National Savings and Investments, NS&I, a pillar of society, was outsourced. Headcount went from 4,200 to 1,700, including 480 in even-lower-cost India. The problem with outsourcing public sector organisations is that they are dependent on an army of low-paid workers. And it is that army that has to be sacrificed if the outsourcers are to make the returns that shareholders have been promised.
As Debbie White, chief executive of Interserve, said as it plunged into administration: 'People seem to have lost sight of 68,000 people's livelihoods and thousands of clients and suppliers for whom Interserve is an integral part of their lives.' The cost of a steady succession of collapsing outsourcing businesses and contracts to everyone, including taxpayers, has been almost immeasurable.
Political failure
It is that other point on the triangle, the input of politicians, that has driven this and been the critical failure. Bronwen Maddox, director of the Institute for Government, made this plain in her recent annual lecture. 'In our view, there are several problems,' she said. 'They begin with a lack of data. Government too often lacks the figures to know how departments are performing or to judge value for money.
'The patchiness of that data – internally, not just what is published – continues to be a real shocker,' added Maddox. 'For example, subsidiaries of companies dealing with the government – such as Carillion – are given a different code in government accounts from the parent company, so it is very hard even for the government to find out its total exposure.'
This lack of data, knowledge and also common sense has compounded the problem. The political drive behind outsourcing has meant that politicians had to be increasingly blind to the risks involved. 'Government hasn't always outsourced the right things,' said Maddox. 'One condition for outsourcing to work well is that there is a market in suppliers. Government has got much better at writing contracts that secure savings for the public. But it has not given enough attention to the health of the markets to supply these services or undertake construction.' She goes on to point out that the number of companies willing to bid is falling – increasingly often down to a single bidder. Companies say it is because the margins are now so slim.
So a lack of commercial nous combines with an ignorance of the risk. It was summed up last year by Rupert Soames, chief executive of Serco, an outsourcer that has suffered but survived. 'The objective of government procurement should not be to create a market in which the only bidders are the dumb or the desperate,' he said. Interserve's slogan was 'ingenuity at work'. Ingenious was precisely what the politicians were not.
Robert Bruce is an accountancy commentator and journalist.
"At its heart has been the shocking and ignorant negligence of politicians. They have no excuse for what they have done"