Financial technology has transformed the way Africans pay for goods and services. It could do the same for the continent's money and capital markets, says Okey Umeano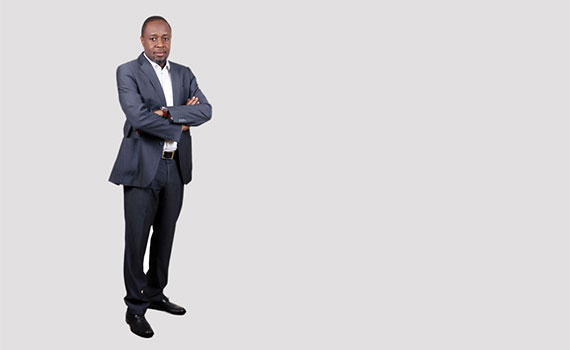 This article was first published in the June 2019 Africa edition of Accounting and Business magazine.
Technology is helping to engage swathes of Africa's educated youth in banking and finance – from new ways of settling transactions to trading crypto assets. We hear it daily: financial technology (fintech) offers the continent an opportunity to surge forward on its march towards development.
Yet financial markets in Africa remain small and underdeveloped, lacking many of the products seen in developed markets. For perspective, the continent's largest bourse, the Johannesburg Stock Exchange (JSE), has a market capitalisation of some US$1.1trn, while its closest rivals, in Nigeria and Egypt, are even smaller; the London and New York stock exchanges are 20 and 25 times larger, respectively, than JSE.
Money and capital markets on the continent are small too, and there is little or no integration between them. No African bank is ranked in the world's top 100 banks by total assets. With significant challenges in moving financial assets around, it is difficult to do business across the continent. And while a few banks do operate across several countries, the levels of activity are a far cry from those in the developed world. All these factors place limits on how far intra-continental trade and business can go.
The success of technology-driven mobile payment systems, such as Kenya's M-Pesa, and Flutterwave and Paystack in Nigeria, has shown what is possible and allowed Africa to take a giant leap forward in payments and settlements. This progress now needs to be mirrored in the money and capital markets. Technology can make it easier to move money from a place of surplus to one of scarcity by enabling people to open and manage investment accounts, and buy securities and mutual funds.
Sports betting has also grown rapidly in Africa by introducing innovative solutions that allow sports lovers to place bets easily via their smartphones. The asset management industry in Africa could latch on to this idea and use technology to facilitate the purchase of securities, mutual funds and other investment products by the continent's youthful population. The easier it is to save and invest, the more capital can be accumulated across the continent.
Technology is also the answer to the perennial distribution problem of Africa's financial markets, and has a part to play in eradicating financial illiteracy too. Nicely scripted messages and videos explaining how the markets work can be pushed to mobile phones and other devices. Pop-ups can prompt people to save that money or buy that fund.
Technology has a role to play in regulation too. Regulatory technology (regtech) solutions can already help carry out risk-based supervision and detect signs of impending systemic risk.
If the widespread acceptance of revolutionary payment solutions across the continent is anything to go by, it is clear Africans will adopt new ways of saving and investing as long as they are efficient and easy to use. Africa's financial markets must get on board this train.
Okey Umeano is head of risk management at Nigeria's Securities and Exchange Commission.
"Africans will adopt new ways of saving and investing as long as they are efficient and easy to use"