TMF Group, in association with ACCA, looks at how Italy's diverse economy presents many opportunities to businesses looking to invest in Europe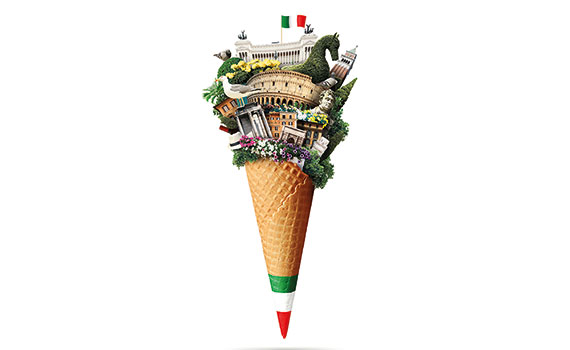 This article was first published in the July/August 2019 UK edition of Accounting and Business magazine.
Italy is the fourth biggest economy in Europe, with a population of around 60 million. While famous for its luxury fashion sector, Italian agriculture, ceramics, food, manufacturing, renewable energy and tourism also make it an attractive destination for companies that are looking to expand their operations into new markets.
The first thing you need to be aware of when setting up a business in Italy is the country's regional diversity. This not only includes accent and cuisine, but also the economic activities taking place across the country. The north and centre of Italy have world-renowned industrial manufacturing facilities; the south is a hotspot for agriculture and tourism. Regional variation is also evident in education, healthcare and regulation.
As Italy is an EU member state and benefits from the customs union, goods can be moved freely between it and other EU members. Customs duty is applied to goods imported from outside the EU. At 24% Italy's corporation tax rate is lower than most of the other G20 countries. However, businesses are subject to a regional production tax known as imposta regionale sulle attività produttive (IRAP), which has a standard rate of 3.9%, but can vary according to region and the nature of the business.
Real estate draw
For businesses looking to invest in Italy, real estate values are a significant draw. Residential, office, retail and industrial real estate prices are still below what they were at the market peak of 2005–06, according to PwC's 2018 real estate market overview. The fact that transaction levels have not fully recovered from the financial crisis, although they are growing and accelerating, means that banks are willing to finance both companies and individuals. As a result, opportunities exist for companies looking to invest in hotels in tourist destinations, offices and manufacturing premises.
Infrastructure presents further opportunities for overseas investors looking to enter the Italian market. Following the collapse of a motorway bridge in Genoa in 2018, Italy plans to invest in infrastructure, with the aim of making motorways, bridges and schools safer. It has also agreed to cooperate with China on its global infrastructure plan, the Belt and Road initiative. This ambitious project aims to tie Asia more tightly together with Africa and Europe via land and maritime networks. Italy's involvement in the initiative underlines the advantages of its geography – on the Mediterranean Sea, close to north Africa and Turkey. It has over 100 ports and has long been a gateway to Europe.
Italy's medtech industry is a comparatively recent growth area, centred in the Emilia-Romagna region. This northern region is home to hundreds of companies that are active in producing medical instruments for diagnostics and treatment, technical equipment and in-vitro diagnostics.
Regardless of sector, companies can usually derive huge value from being able to draw on the powerful 'made in Italy' brand. It is associated with a high level of quality, specialisation and differentiation, and is closely connected with Italy's luxury goods industry.
Some turbulence
The past decade has been comparatively turbulent for Italy. It suffered a deep recession in the wake of the financial crisis, with GDP shrinking by 5.5% alone in 2009. Despite the country's efforts to get back on its feet economically, GDP is expected to grow by just 0.1% this year, according to the International Monetary Fund. Italy has the highest proportion of public debt to GDP in the eurozone after Greece.
Italy is wrestling with political uncertainty. A populist coalition government formed following the general election of 2018 has been in almost constant conflict with the EU about the national budget deficit, prompting concerns that Italy may end up leaving the eurozone. The government has also brought in controversial immigration policies.
In addition, Italy is facing a skills and an unemployment crisis. According to a recent study by Confindustria, an Italian employers' federation, a lack of skilled workers will result in 193,000 unfilled job vacancies between 2019 and 2021 in the food, technology, mechanical, textile, chemical and wood-furniture sectors. Meanwhile, the country has a comparatively high unemployment rate of 10.7%. The problem is much greater in the south than in the north. In 2018, the southern regions of Calabria, Sicily and Campania all had unemployment rates above 20%. By contrast, the unemployment rate in the northern border region of
Trentino-South Tyrol was
just 3.8%.
Other challenges to doing business in Italy include its complex bureaucracy and regulations, slow judicial system and well-publicised problems with corruption.
How to succeed in Italy
Like any other market, Italy presents business opportunities and challenges. However, the opportunities far outweigh the challenges. Companies can increase their chances of success by conducting thorough research into the area of Italy where they want to invest and taking appropriate professional advice. There are valuable tax incentives, including the patent-box regime, which provides corporation and regional tax exemptions on income from activities that make direct use of the qualifying intellectual property. Taken as a whole, Italy has plenty to recommend it as an investment destination and is very much open for business.
Roberto Bisi, TMF Group
Content sponsored by TMF Group, which specialises in providing the administration services businesses need to set up and expand within and beyond their home markets. Its expertise is in-house, on the ground, in over 80 jurisdictions.
"Regardless of sector companies can usually derive huge value from being able to draw on the powerful 'made in Italy' brand"