Technology has brought us a long way, but where it will take us is hard to envisage. Wherever we're heading the IFRS Foundation is getting future fit, says Erkki Liikanen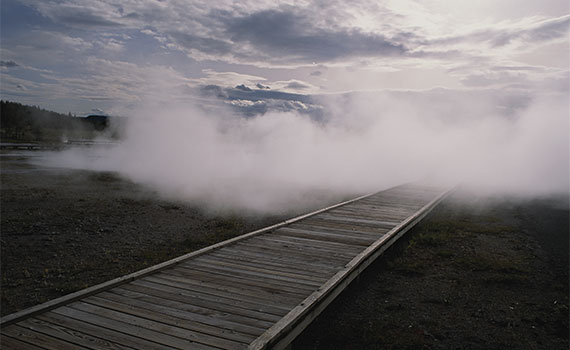 This article was first published in the September 2019 UK edition of Accounting and Business magazine.
Central bankers are avid readers of banks' IFRS financial statements. They also pay a great deal of attention to technology and its role as a driver of economic growth. And the IFRS Foundation needs to stay abreast of technology and digitalisation, regarding how it is affecting the preparation and consumption of financial information, the accounting challenges of crypto-assets, and for the efficiency and effectiveness of its own internal operations.
Everything is now interrelated, or perhaps interdependent. Almost everything we do has a digital dimension to it. Indeed, increasingly it is digital only. This presents both opportunities and challenges to policymakers around the world.
When I became a central bank governor in 2004, globalisation was one of the main factors contributing to economic growth. Except during the financial crisis, this globalisation dividend has helped the world economy to grow at a reasonable rate, benefiting both advanced and emerging economies.
However, globalisation faces some challenges. Global growth is softening, in part due to political preferences in the US and elsewhere, and productivity growth rates among mature economies are now only about half of those of the previous decade. This combination of [an ageing population], low productivity growth and threats to globalisation present central bankers with interesting challenges.
An interesting debate is taking place as to whether or not digitalisation – leveraging technology and digitisation to improve business performance – can take up the slack resulting from these productivity and economic headwinds. More specifically, will digitalisation be as important to productivity growth as the earlier breakthrough technologies?

Productivity benefits
Once we get standards for digitalisation properly done, when everything can be completed electronically end-to-end, and once data can be shared and accessed with little friction, how will this impact future productivity? The implementation costs of electronic filing and digital reportinge are easier to calculate. But what about the productivity benefits?
In economic theory, two schools of thought have emerged. Let us call them the pessimists and the optimists. The pessimists argue that the benefits of digitalisation are quite often over-hyped. They conclude that the benefits are mainly to be found in the areas of entertainment and communication, and are less likely to deliver material improvements in productivity because the headwinds against growth are just too strong.
Others argue that rich countries have picked most of the 'low-hanging fruit' of growth, and so mature economies such as the US have reached a technological plateau. Added to this is Robert Solow's 'productivity paradox', that 'you can see the computer age everywhere, except in the productivity statistics'.
On the other side of the argument are the optimists. MIT academic Erik Brynjolfsson argues that technological innovation may not drive productivity, but the business processes and human capital that it empowers have the potential to do so, creating the need for greater efforts to update skills, organisations and institutions to realise those benefits.
Another MIT academic, Daron Acemoglu, argues that various factors act as bottlenecks to realising productivity gains. Not all technological developments progress at the same rate; many organisations are not ready to extract the benefits from these technologies and many institutions lack preparation. He argues that a skills shortage lingers because we are preparing students for the technologies of the 21st century with an educational system designed in middle of the 20th century.
I share Acemoglu's 'reasonable optimism': technology is an important enabler, but it needs to work itself through, and the real benefits will only come once the procedures can be fully implemented.
Investors seek diversification and investment opportunities. The digitisation of financial information can help them achieve this. It is important that we continue to work to facilitate cross-border transactions and support transparent, accountable and efficient financial markets in a digital world.

Electronic filing

For many years the IFRS Foundation has played an important role in the digital reporting space by providing the IFRS Taxonomy to support the electronic filing and consumption of IFRS-compliant financial information.
We're now starting to see regulators around the world fully embrace electronic filing with the IFRS Taxonomy being used in Chile, Peru, Mexico, South Korea, South Africa, Australia and the US. In June the European Commission finalised its proposals to require listed companies to tag their primary financial statements using the IFRS Taxonomy for financial years starting on or after 1 January 2020.
The requirement is part of the European Commission's move to the European Single Electronic Format, an electronic format for EU annual financial reports introduced to support accessibility and transparency of financial information. This is excellent news in the move toward achieving the full benefits of electronic reporting that will be realised with global adoption of the IFRS Taxonomy. In addition, the US Securities and Exchange Commission has allowed non-US companies listed in the US to use of the IFRS Taxonomy.
These are very important steps in building out institutional infrastructure. Indeed, the IFRS Foundation itself is part of that same infrastructure, and we and the International Accounting Standards Board will continue to explore how technological developments affect the way financial information is consumed and how technology-related innovations affect our standard-setting process.
The IFRS Foundation is about to embark on its own digital transformation. We recently signed off on a long-term plan for the IFRS Foundation to completely overhaul its technology systems, and with it, a plan to establish a roadmap for the 'digital experience' to be offered to stakeholders around the world.
This programme recognises that benefits come not just from technology, but also from rethinking our business processes to deliver enhanced value to our stakeholders around the world. It's a three-year programme of investment, but we're excited about its potential.

Erkki Liikanen is chairman of the IFRS Foundation Trustees. This article is an extract from a speech he made at the European Central Bank's Eurofiling Conference in Frankfurt in June.

"We are preparing students for the technologies of the 21st century with an educational system designed in the middle of the 20th century"