An online review, whether for groceries or a hotel, can make or break a purchasing decision. The business-to-business marketplace should take note, says Errol Oh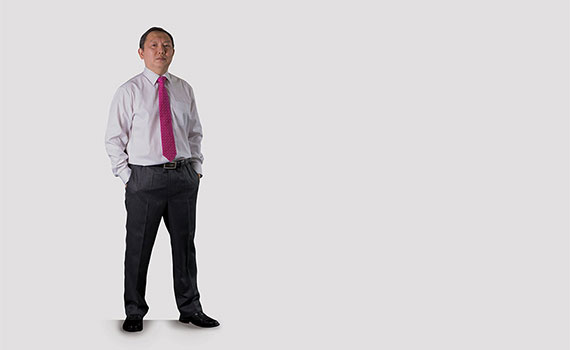 This article was first published in the September 2019 China edition of Accounting and Business magazine.
My wife and I recently discovered the joys of shopping online. Without leaving home, we can quickly compare products, sellers, prices and deals. Often, our decisions are influenced by fellow shoppers' reviews and ratings. It's the same when we use websites to book holidays; the opinions of strangers somehow count for something.
This reliance on the experiences and assessments of others isn't new, of course. I have long been guided by reviews and 'best-of' lists when choosing books to read and shows to watch. And who among us has not received and dispensed word-of-mouth recommendations?
Technology has taken such things to another level. Visitors to travel site TripAdvisor can browse through more than 760 million reviews of accommodation, restaurants, experiences and airlines. With a tap on a smartphone, you can bestow up to five stars on your Uber driver (or, in Malaysia's case, your Grab driver), and they can do the same with their passengers. Similarly, in the Airbnb community, star ratings are given out to hosts and guests.
So where do accountancy firms stand in a world where online feedback can be a major factor in how businesses and their products and services are perceived? Some may argue that because these firms operate largely in the business-to-business (B2B) sphere, they don't have to contend with the volume and reach of consumer reviews and ratings. However, there is some evidence that reviews do matter in the B2B marketplace, and perhaps increasingly so.
In a 2019 article, Konstruct Digital notes that the way that businesses search for information and evaluate prospective vendors and service providers is changing. 'Overall, we are continuing to see a shift where B2B buyers are behaving a lot more like B2C [business-to-consumer] customers, causing a large shift in how B2B sales and marketing is conducted,' the agency explains.
A prime example is the business technology segment, where websites like Capterra, TrustRadius, G2 and Software Advice serve as repositories for reviews that can help businesses select software, solutions and services. In 2017, G2 teamed up with OnTarget Consulting & Research and Heinz Marketing to get a sense of the impact of reviews. They found that nine out of 10 buyers are more likely to buy a product after reading a positive review, while 67% prefer to see a mix of positive and negative reviews. The report concludes: 'Reviews aren't just dust in the wind – they possess tremendous value to you and your company to help you continually improve and thrive in the modern B2B landscape.'
Some accountancy firms may regard this as not a strong enough reason to allocate resources to deal with online reviews and ratings. They may want to think again. Job sites such as Glassdoor feature reviews by current and former employees, and clients are likely to take note of these assessments. Like it or not, accountancy firms must respond well to mounting online scrutiny.
Errol Oh is executive content officer of The Star.
"Nine out of 10 buyers are more likely to buy a product after reading a positive review"