Startups thrive on visionaries doing things differently, but it can all go horribly wrong unless there is also robust governance and a clear strategy, says Ian Guider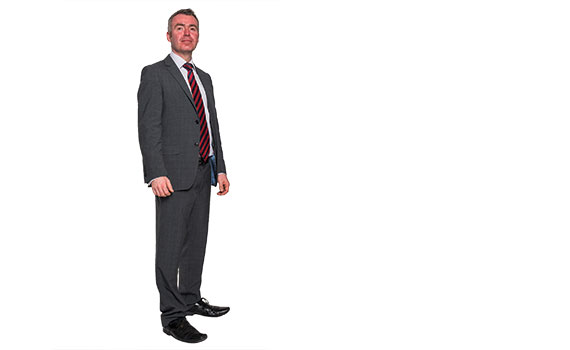 This article was first published in the January 2020 Ireland edition of Accounting and Business magazine.
If you've been in any of WeWork's shared office spaces (or communities, as the company prefers to call them), you'll know they are pretty spectacular. Designed to look like places where you can hang out with friends over a coffee, a beer or any other of the amenities that make them feel less like an office, they are pretty unique work spaces.
'Unique' is an apt description for WeWork. A stunning fall from grace has seen a business once worth US$47bn require a rescue package and the axeing of thousands of jobs to stay afloat.
There are lessons galore to be learned from the startup's travails. How WeWork operated under its charismatic founder Adam Neumann – along with the role of the board, advisers and investors – is a case study in how not to run a business.
Neumann wanted to take WeWork a lot further than just a company that developed funky offices. In his vision, WeWork would be a community providing businesses with access to talent, ideas and capital as well as offering a place to educate children and live. Worthy as those goals are, they are far removed from what WeWork was in reality: a serviced office provider that was losing money.
Neumann not only expanded the business too quickly (WeWork is the main occupier of offices in New York and increasingly London), he also became involved in the classic mistake of founders: mixing his own financial affairs with those of the company. The most obvious was a US$5m payment from WeWork to Neumann for the use of the word 'We'. There were also deals involving Neumann investing in buildings that WeWork would subsequently lease from him.
In the world of fast-growing startups, these may be normal practices for visionaries who find the traditional roles of CEO or chairman too limiting and want to innovate. But companies aiming to list on the stock market, as WeWork intended, require oversight and scrutiny in their dealings with their founders and shareholders.
Appointing experienced and truly independent directors who represent the interests of all stakeholders and not just the founder is vital to ensure that best corporate governance procedures are followed. WeWork's IPO prospectus revealed that Neumann's wife (and WeWork co-founder) would be one of three people involved in succession planning should he be incapacitated.
The final lesson is the role the company's investors played in allowing the business model to deviate from its origins and become so closely tied to one man. How could WeWork justify a US$47bn valuation (many times over that of long-established rival Regus) given how much money it was losing? Were investors really convinced that the potential outweighed how much cash was being burned?
Cool-headed investors and an independent board would have focused on the core business and goals and reined in the founder. Costly lessons have been learned from the WeWork saga. Let's hope the cautionary tale will not be repeated.

Ian Guider is markets editor of The Sunday Business Post.
"Appointing experienced and truly independent directors who represent all stakeholders and not just the founder is vital"