Making it to the C-suite is the pinnacle of a corporate career. Here, we find out what you can do to boost your chances of reaching CFO level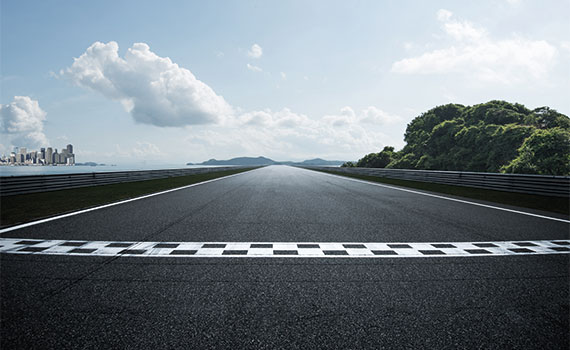 This article was first published in the February/March 2020 China edition of Accounting and Business magazine.
What does it take to make it to the top of the corporate ladder? Executive leadership and development expert Cassandra Frangos heard this question so many times during her work with leadership aspirants at global companies that she decided to write a book about it.
But even she can't say for sure because the short answer is: it's different for everybody. For the CFO role specifically, however, there are some well-worn paths. For instance, 69% of Fortune 100 CFOs have been promoted internally, according to management consultancy Russell Reynolds Associates, so a solid grounding with your current company might be a good place to start.
In order to move forward, some take a step back. In one case cited in Frangos's book, Crack the C-Suite Code, Kelly Kramer left a 20-year career at GE to accept a role as a senior vice president, corporate finance, at technology conglomerate Cisco, on the understanding that she was on a succession path. Three years later she was elevated to CFO.
Entrepreneurial types may take 'the path with a riskier profile', as Frangos puts it, citing a banking CFO who relinquished a senior role at a Fortune 100 firm to accept the top finance job at a much smaller organisation. He was an example of a successful executive 'who expertly manages their career while also remaining vigilant for emerging opportunities'.

Know your industry
While there's more than one way to reach the C-suite, some patterns emerged among the CFOs Frangos interviewed. 'Being willing to do lots of different jobs and taking on assignments no one else wants was a common story,' she says.
Frangos advises getting 'deep inside' the business you are in. 'You should be seen as a key industry expert, as well as the financial expert,' she says.
Future finance leaders have 'got to be modern, keep their technical knowledge up to date and be willing to reinvent themselves constantly', Frangos adds. 'And find yourself a sponsor – someone who not only mentors and supports you from the sidelines, but is an active ally.'
Elaine Lam, associate director of recruitment specialist Robert Half Hong Kong, agrees that while there isn't a definitive path for a CFO, the skills picked up along the way are crucial.
'In today's market, being a successful CFO means being able to understand and speak the language of business in a way that resonates with all types of key stakeholders, while filtering operational and global considerations through a financial lens to drive overall company growth,' she says.

Accrued experience
In addition to understanding the numbers, Lam says accrued leadership experience is a reliable path to learning the general skills needed for the role, such as how to take the initiative, develop strategy and ideas, and manage people and teams, 'all while learning about the different departments, such as marketing, operations, HR and sales'.
So, what has the CFO journey involved for some ACCA members?
Motivated by his personal motto, 'work hard on yourself, harder than your work', Vincent Lim FCCA, CFO at Datalogic in Singapore, always envisaged himself in a future role.
'When I was a regional accountant at Hewlett Packard, I wanted to become a finance manager,' he explains. 'Every day I would work hard to train myself for a higher role.' Within a few years he'd stepped up to a regional controller's position with Sony Ericsson, before moving to Motorola where he became sub-regional CFO after five years. Still working towards his ultimate goal, Lim progressed to be CFO for Asia Pacific and board member of most subsidiaries, which carried even more responsibility.
Education is important, he stresses. 'While an MBA may be sufficient to be a regional CFO, the need to think critically challenges me to advance into academic study,' explains Lim, who is currently a PhD candidate with Singapore Management University.
Building a professional network is another strategy followed by Lim, who is actively involved in ACCA events. He currently serves as chairman of the ACCA Singapore SME Finance Transformation Committee and is a member of the ACCA Singapore Network Panel.
Lim has also incorporated 'non-traditional elements' into his professional development. To build up his confidence at public speaking – a skill he regards as 'crucial' for the CFO role – Lim joined Toastmasters International. 'When I speak to board members, investors, major customers or even my team, this experience helps me tremendously,' he says.
In addition, Lim practises martial arts and plays music. While these 'may not seem relevant' to accounting work, Lim finds that the discipline learned from martial arts has 'influenced my management style and helped me to progress', while music 'allows my mind to calm during a difficult work situation'.
Meanwhile, Desmond Britland FCCA is in his first role at the top, as CFO at Micromine in Western Australia. After qualifying in South Africa and moving to London, he worked in EY's advisory practice but felt that the accounting firms weren't for him.
'Even then, I was aspiring to my dream role, which was to be head of finance/CFO,' Britland says. 'So I went into commerce.'
While progressing through various senior roles in the UK, Britland's goal was 'to get as much experience as I could', leveraging his love of technology and processes to improve efficiency. When offered his 'dream job' at Micromine Australia in 2016, he was happy to relocate to the other side of the world.

Ditch the comfort zone
Britland advises others aspiring to the top job to 'get out of your comfort zone' and take on career development opportunities. 'In accounting, if you don't put your hand up, no one's going to guide you on that path,' Britland says. 'You need to take ownership – get more experience and say, right, I'll take that on.'
Be open to learning, too, he adds. 'You're not going to progress unless you have the experience for the next role. I always knew that the only way to succeed was by realising what skills you need to build on.' ACCA attracted Britland because apart from CPD training, it 'makes you think differently' to become a better manager. 'It's also about ethics, due diligence and code of conduct. You have to make sure you have the professional competence for any role or task,' he adds.
Kenneth Chan FCCA, CFO at Hong Kong-based IFB International Freightbridge, a global logistics company, has found mentors to be his most powerful ally.
'If you find someone who is successful, tell them what you need and explain what you can bring to the table,' he advises. 'Observe the way they work; pick up on what they're good at and why people respect them. Put yourself forward to assist them during meetings, so you can experience first hand how they operate and what makes them so successful.'
Rather than setting out specifically to be a CFO, Chan wanted to see the world, joining a management training programme with shipping company Maersk because of the opportunities for international secondment. 'As I moved from country to country and worked under different CFOs, I tried to develop a teacher/student relationship with each of them to strengthen my network,' Chan says. 'I was ready to learn things, never shy to ask difficult questions or challenge the status quo.'
By picking up on his mentors' strengths and working styles, while also establishing fundamental knowledge of the logistics business, Chan was preparing himself for his future role. 'I'm constantly learning and evolving the skills that I had learned from these mentors,' he says.
Chan adds that he 'placed a lot of effort in getting my education right'. 'Make use of the knowledge you gain from your professional qualifications and postgraduate education to add value to your career,' he advises, adding that you should 'position yourself as a valued business partner – someone who can be counted on to explain how finances affect the company's future, is willing to take up the next business challenge while leveraging technological tools such as data analytics to move the business forward.
'This is the new role for the finance executive today,' Chan concludes. 'Churning out reports and updates is not sufficient anymore. Now, you have to be ready for the next industry disruption and project the numbers forward, working hand in hand with your CEO.'

Peta Tomlinson, journalist
"You need to take ownership – get more experience and say, right, I'll take that on"