Employers expect much more of their finance teams than they used to. Sameer Madan gives his take on the skills you need to make you stand out from the crowd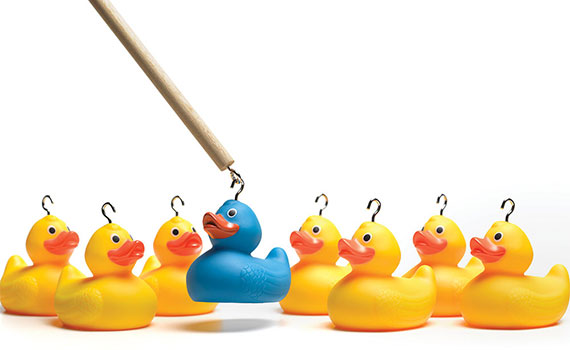 This article was first published in the February/March 2020 International edition of Accounting and Business magazine.
Accountants have come a long way since the second-century BC Indian philosopher and royal adviser Chanakya included insights on maintaining records of transactions in his treatise on statecraft, economic policy and military strategy, the Arthashasthra.
The modern accountant is expected to don many hats. They have to be not just a technical expert or bookkeeper/accountant, but also adviser and conscience keeper, impartial sounding board and even friend, as well as having a broader and deeper understanding than ever of the wider enterprise.
Accountants today are integral to strong business foundations. To ensure they are up to the challenge they must equip themselves, or be equipped, with a dashboard of knowledge, skills and abilities to help them fulfil their role.
Here is my take on what is required.

Always upskilling
The technical skills required in today's world do not end with a formal degree. A formal degree is a given, but in large parts of the world the basic technical abilities of the traditional accountant have pretty much been automated and taken over by modern-day enterprise resource planning software. The meat now lies in the ability to read and interpret numbers and extract meaningful business insights. What is important is to correlate with the operating environment and develop predicting/modelling skills. Accountants will have a seat at the table, but their success will be determined by the story they create from the numbers.

Big vision
As in other professions, specialisation is important, with operational processes such as P2P (procure to pay), Q2C (quote to cash) and R2R (record to report) as well as FP&A (financial planning and analysis) all having a place. However, it is equally important to never lose sight of the big picture. Unfortunately, many accountants fail to appreciate the need to develop their ability to understand the interlinkages between the different parts of the business, and their impact, both upstream and downstream. Companies are looking for accountants who are forward-thinking, not backward-looking, so accountants must keep sight of the ultimate objective: to record, capture and share insights from numbers.

Tech smarts
Technology and accounting are two sides of the same coin, and accountants need to understand the end-to-end technical architecture. Blockchain is a good example: it will continue to be refined, and the end-to-end flow of every transaction will be available for all to see. With new regulation, the ability to hide a transaction will become harder. Accountants must keep up to speed with developments.
Global grasp
We are living in an era of globalisation. Accountants need to be aware of what's happening in the wider region and across the globe, awake to economic-political-social developments as well as industry changes. This extends to an understanding of work ethics, cultural sensitivities and practices of at least the major countries. It's also important to keep track of competitors. Globalisation brings intense competition. New business models emerge and make older ones irrelevant. It's no wonder that the composition of the Fortune 100 is changing much faster than ever before.

Collaborator and influencer
The modern accountant needs to be an effective communicator, able to collaborate with and influence internal as well as external stakeholders. While respecting and encouraging diverse views, the modern accountant must be able to build consensus. In the past, communication was not a skill expected of accountants. Now, if they are to be valued advisers, they must not only be able to communicate but also to influence. It's a two-way street in which the accountant's contribution is insights from day-to-day number gathering.

Emotional insight
In today's world of artificial intelligence (AI), emotional intelligence is a key skill for challenging existing business models. While many rely on AI to identify trends and predict the future, nothing beats the human mind for perception.

Integrity
'Creative accounting' is not something we should ever be part of. An accountant must lead by example and be willing to call a spade a spade. Society at large places a lot of trust in professional accountants. There have been instances, the world over, where this trust has been broken and the brand blemished. We must restore it.

Wider responsibility
Historically, the accountant's responsibility was towards the employer. But with the rise of share ownership among the general public, accountants are now accountable to a wider stakeholder group, including regulators, whose needs they must take on board.

In short, the time has passed when a professional accountant could work in splendid isolation with a skillset fully formed long before. But those who can acquire the digital skills and adopt the open mindset now required will be much bigger players in the business.

Sameer Madan is director of finance at Agilent Technologies, based at its New Delhi, India office.
"Accountants will have a seat at the table, but their success will be determined by the story they create from the numbers"