After leaving the EU, the onus will be on UK SMEs to find new international markets with which to trade. So how can accountants best help their clients begin exporting?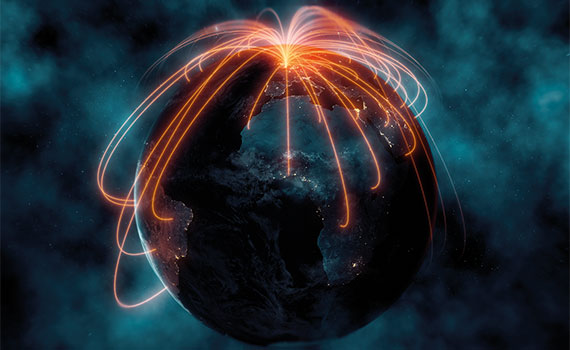 This article was first published in the February/March 2020 UK edition of Accounting and Business magazine.
Whatever your stance on Brexit, now we've left the EU, SMEs can expect to be encouraged by government to seek out more trading opportunities around the world.
According to recent Office for National Statistics figures, just over 230,000 UK firms currently export. UK exports to non-EU countries rose 6.3% to £376.7bn in the year to September 2019, with those to the EU up 1.3% to £296.8bn. However, the government wants more, setting out in its export strategy in 2018 the long-term aim of the exports proportion of GDP climbing to 35% from 30% at present.
To do so effectively and efficiently, newbie exporters will need as much advice and support as they can get. Practitioners can play a leading role, says Dominic Staniforth, partner at BHP Chartered Accountants. 'We put our clients in touch with locally based members of our network and other advisers in countries they want to do business in,' he says.
'Recently one of my clients wanted to start trading into the US, so we put him in touch with a firm in Boston, which helped them set up an entity over there.' These locally based accountants can explain country or state-specific regulatory and tax guidelines, payments and contracts, and help with any due diligence that needs to be done on potential partners.
This assistance is vital. According to the DIT National Survey of Registered Businesses' Exporting Behaviours, Attitudes and Needs 2018, the main barrier to exporting cited by companies was a lack of resources/staffing.
Accountants can also help 'optimise' businesses' export strategies. Gloucestershire-based Hazlewoods has been advising clients on tax and commercial implications, minimising the tax cost of profit repatriation, advising on the structure of overseas operations, the social and legal implications of relocating employees, and issuing country-specific business and tax guides.

The bigger picture
Ian Lloyd, partner at Bath-based accountancy practice Milsted Langdon, says it is all about looking at the bigger picture for clients: 'Research shows businesses that export have significantly greater growth prospects, more durability and higher profitability than companies that don't. It's all well and good to identify a potential market, but does the business have the necessary infrastructure, people and capital to make a success of exporting?'
His advice includes informing clients about the need to put in place securities when it comes to getting paid for exports and setting up a letter of credit. 'Brexit has caused uncertainty for some would-be exporters but, whatever happens, it's imperative to get documentation done correctly, such as Certificates of Origin.'
Firms can also help clients assess whether they have the finances to make the next step.
'The financing of exports has a different working capital cycle,' says Adnan Sajid, corporate finance partner at UHY Hacker Young, 'so this and the associated risks need to be built into the production or sales cycle. Although it is the same product, it's being sold into a different market and often on different terms. So the company's working capital cycle, finance and operating plan will be affected and the business model will have to adjust for export sales. You can advise clients on this, and measure whether the business' structure can cope.'
Sajid goes further, arguing that accountants can and should play a bigger role in encouraging their SME clients to consider exporting. 'Brexit brings an opportunity for accountants to provide another stream of business advice. Historically it has been done informally, putting together expertise available in the team, but it has never really been marketed hard to clients,' he says. 'It needs to be a combination of sensible UK-based advice and signposting to other areas of expertise. Are there many regional accountants who are qualified to give advice about doing business in Chile?'
Staniforth puts his clients in touch with bodies such as local chambers of commerce, business growth support agencies or the Department for International Trade (DIT) for specialist expertise. 'My clients greatly value having a trusted adviser who understands their business and can make useful connections and recommendations,' he says.

Team game
James Watts, deputy head of the London regional team at DIT, agrees that exporting successfully is a team game. 'Practitioners are well placed to help their clients enhance their growth potential,' he says. 'They can do this by taking advantage of organisations that specialise in helping businesses to trade overseas. Support from organisations such as DIT, UK Export Finance (UKEF), chambers of commerce, banks, lawyers and freight forwarders is crucial.'
He explains that international trade advisers (contact great.gov.uk) can help identify the best markets to target first, based on the company's needs, services or products and potential customers. DIT also takes companies on trade missions to explore market potential and see the type of demand for their products. And UKEF offers advice on letters of credit and credit insurance. Watts says: 'Export finance managers provide free and impartial consultations. They help UK companies check they are getting the appropriate support and, if not, explore how to bridge any gaps,'
Watts believes professional accountants can do more to build up their own export knowledge to enable them to promote internationalisation to clients. 'We know most businesses trust their accountant. But up to now, despite recognising the importance, there has been no real drive to get business clients exporting,' he says. 'Accountants need to upskill in this area.'
Sajid says a new way of thinking is needed. 'The government is encouraging exporting, but there is cultural resistance among many SMEs about doing business with overseas countries. Accountants can play a big part in easing their concerns.'
He suggests that this could take the form of putting on events for clients or creating export-focused guidance. 'Assess the demand and interest from your client base and help take them through the process,' he says.

David Craik, journalist

"Up to now there has been no real drive to get clients exporting. Accountants need to upskill in this area"