Manu Bhaskaran considers the Covid-19 outbreak and its implications for economies in Asia as countries around the world feel the impact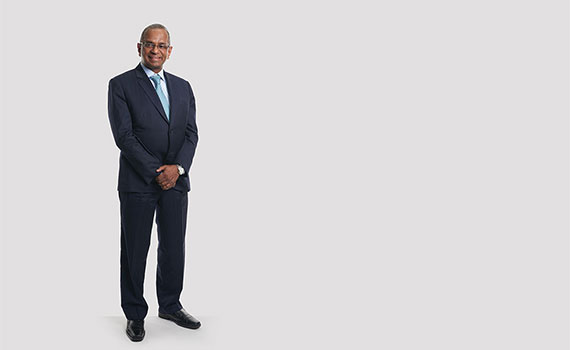 This article was first published in the April 2020 China edition of Accounting and Business magazine.
The Covid-19 (coronavirus) outbreak has reached all parts of the world, spreading not just the virus but a raft of government restrictions that are taking a toll on local economies and putting the larger global economy at risk. How is the crisis impacting on Asia?
While Covid-19 has a lower mortality rate compared with SARS and MERS, up to 20% of sufferers could require acute or critical care and healthcare systems could be overwhelmed. Responses by governments and businesses will also reduce economic activity; at the time of writing, containment efforts had intensified, including restrictions on inbound travellers, large-scale events and other social activities. Tourism and air travel have diminished sharply across Asia as a result, and this is increasingly the case in the Middle East and Europe.
We are seeing, too, dislocation of supply chains. The American Chamber of Commerce in Shanghai's survey of manufacturers found that 78% of respondents in the Yangtze Delta were not operating at full capacity, while also suffering from other logistical bottlenecks such as the curtailment of shipping services. Vietnam, a key hub for smartphone assembly, has restricted the flow of people and goods from and to mainland China; in an era of just-in-time manufacturing, firms are much more susceptible to disruption. Another concern is that a sudden drop-off in cashflows could lead to loan defaults.
A vigorous policy response is therefore needed to contain the economic damage. The most important requirement is to strengthen the economic shock absorbers while ensuring that the initial effects are not amplified. The good news is that mainland China, and its neighbours, are mounting just such a reaction. Interest rates are being cut and central banks are pumping liquidity into the financial system. Regulators are also encouraging lenders to go easy on distressed companies. We should expect more fiscal policy stimulus – mainland China and Singapore have already announced such measures. In addition to extra spending, governments are introducing incentives for companies to retain rather than retrench workers. In Singapore, a Jobs Support Scheme will provide wage subsidies for this purpose.
Taking all this together, it is likely that global economic growth in the first quarter of this year will slow. In mainland China, output could stagnate or even decline slightly from the year before, stabilise weakly in the second quarter and then rebound sharply in the second half. East and South-East Asian economies will follow a similar pattern, with the tourism-related sectors hurt the most but also activities tied to supply chains in Asia. Countries with more policy space and which took early action to control the spread of the virus – such as Singapore – will tend to outperform other economies.
Manu Bhaskaran is CEO at Centennial Asia Advisors.
"The most important requirement is to strengthen the economic shock absorbers while ensuring that the initial effects are not amplified"