As our economies reel under the effects of the pandemic, we should look ahead and take the opportunity to rethink our road to development, says Okey Umeano FCCA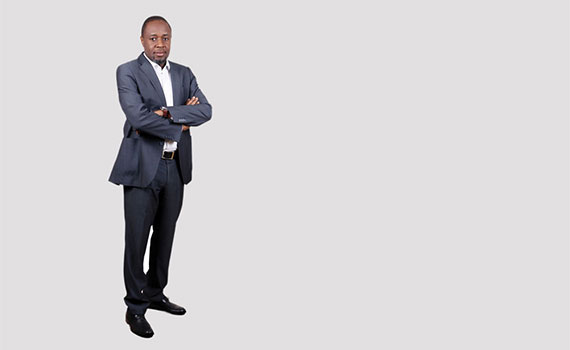 This article was first published in the May 2020 Africa edition of Accounting and Business magazine.
The Covid-19 pandemic has had a devastating effect the world over. It has dampened economies that were doing well and aggravated the problems of those that were doing badly. Businesses are struggling to survive and millions are not able to work.
As I write in late March, travel bans and restrictions on movement have meant empty airplanes and airports, deserted tourist attractions, and little or no patronage for hotels and restaurants. Closed factories and stores also mean shortages of goods and services. It all paints a grim picture for the global economy this year.
With the interconnectedness of the global economy and Africa's dependence on imports, African economies have already been battered, even before the pandemic has taken hold here. Much of the pain so far has been felt by the tourism sector. Meanwhile, the collapse in demand for Africa's minerals is driving down tax takes, with stark consequences for future government spending.
How far the virus will impact the health of Africans remains to be seen, but the prospects are bleak. Gatherings and close contact are part of the fabric of African societies, so social distancing and hence prevention will be a challenge. And the capacity of health systems in many countries on the continent to cope with a pandemic is minimal.
But, ultimately economic wellbeing is as important to human life as physical wellbeing. Poverty can kill just as much as disease, and current lockdowns are wreaking havoc with livelihoods.
However, it is also true that the human spirit is resilient and has a remarkable ability to recover from disasters such as this virus. Once Covid-19 has passed, Africans and their governments will have to counter the economic toll. Governments will need to come up with clear and bold policies to revive economies. Boosting trade, tourism and production should be the priority.
In the words of UK wartime leader Winston Churchill, African governments must not let this crisis go to waste. It is an opportunity to redirect African economies towards more domestic production and fewer imports. Stimulus packages and incentives must be well thought out and generate a paradigm shift in the way African economies are structured. They must avoid the politics, greed and insincerity so often seen in Africa, and focus instead on a recovery that carries everyone along and motivates all to do their best to get back on track, and be better than before.
Citizens, for their part, must go out, work and make a conscious decision to spend if they are able to. This is the time to be patriotic in our choice of goods and services. Africans need to spend the economy out of trouble. It is time to rethink our road to development, and realise we can make our countries what we want them to be. A good economic story will be a great icing on the cake of beating the virus.

Okey Umeano FCCA is head of risk management at Nigeria's Securities and Exchange Commission.

"This crisis is an opportunity to redirect African economies towards more domestic production and fewer imports"