As the FRC prepares to rebrand as Arga, its new CEO Jon Thompson aims to create an audit and governance regulator fit for the 2020s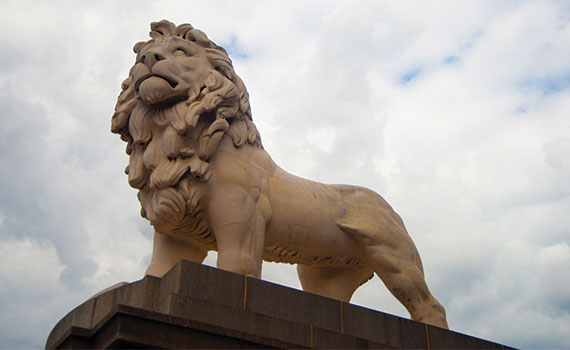 This article was first published in the June 2020 UK edition of Accounting and Business magazine.
Jon Thompson doesn't shrink from a challenge. His resume reveals a catalogue of turnaround situations. Whether it's the local authority that got into financial difficulties, the Ministry of Defence with its funding time bomb, or the complexities of HMRC, Thompson has tackled the thorniest of organisational nightmares. 'I've had more than 20 years of going into potentially challenging situations and being part of a team that improved things,' he says.
It's perhaps not surprising then that Thompson's latest complex puzzle is how to transform the Financial Reporting Council (FRC) to ensure consistently high standards of corporate governance, reporting and audit in the UK.
The FRC – which is expected to be renamed the Audit, Reporting and Governance Authority (Arga) later this year – has been under the microscope since the financial crisis of 2008. Criticism of its work reached a crescendo following a series of corporate failures, including Carillion and BHS. The result was three independent reports (from the Competition and Markets Authority, John Kingman and Donald Brydon) that examined the effectiveness of the audit market and the FRC.
Kingman's report considered the effectiveness of the FRC. It pulled no punches, describing the regulator as 'an institution constructed in a different era – a rather ramshackle house, cobbled together with all sorts of extensions over time'.
Thompson agrees with that assessment. 'We need to transform ourselves into an organisation that is fit for purpose and appropriately independent from all stakeholders, including the government,' he says.
So how does he plan to deliver on this ambition? The starting point for transforming any organisation, he argues, is a clear articulation of its purpose. This is reflected in the FRC's recently published strategy, which states that its purpose is 'serving the public interest by setting high standards of corporate governance, reporting and audit' and 'holding to account those responsible for delivering on this'. While this might sound like a reasonably straightforward ambition, it represents a major shake-up in how the FRC goes about its business.
'There's a lot you can learn from other regulators,' Thompson says. 'Take those who regulate consumer markets, such as electricity. They put the consumer first. Everything else comes after that. What's the FRC's equivalent? We need to think much more clearly about that and then play it through the work that we do.'
For an electricity provider, the 'consumer' is a clearly defined concept, but the FRC's consumers are much harder to pin down. 'We think the ultimate consumers of the outputs of companies are not just shareholders,' Thompson says. 'There's a much wider group of people who have a stake in corporate health, including suppliers, employees, communities, trade unions, customers and so on. And it's their opinion of the standards of corporate governance, reporting, audit and of those responsible for delivering those standards that will be the ultimate measure of the FRC's success.'
Making the FRC a consumer-centric body requires a number of changes. It has, for example, set up a communications and stakeholder management group. Its remit is to 'go out, listen and reflect a lot more on what people want and then fold that into our work. It's also there to question whether people think we're doing the right thing,' explains Thompson.

Expertise expansion
The FRC also recognises the need to revisit the expertise needed to deliver its vision. 'There are certain skills that we don't currently have in enough depth,' Thompson says. 'So we need to recruit people who understand the various stakeholders, what investors want and market intelligence. We need more communication experts, forensic accounting skills and lawyers used to the enforcement end of a regulatory regime.'
The FRC has accordingly set out an ambitious target to expand staff numbers by nearly 50% in the current financial year. To finance this, companies and others are expected to substantially increase their contribution to the organisation. But, given coronavirus, is that now realistic? Thompson is unsure: 'I do now have concerns about funding. We need to re-evaluate whether we can actually deliver everything we said. Can we, for example, recruit the number of people we said?' Expect more on this in the coming months.
We can also expect to learn more soon about the FRC's future governance. Thompson's emphasis is on independence. 'You have to talk to the people you regulate, but there's a difference between that and them sitting on your board – there are too many conflicts.' The picture Thompson paints suggests he intends to take a pragmatic approach to the regulatory regime. While talking about the need to improve enforcement, for example, he is quick to underscore the need for balance. 'There are fantastic examples of best practice in the market,' he says, 'and we need to be careful not to create a regime designed around failure.'
On audit, he is equally measured: 'Brydon said that audit wasn't broken, and I certainly don't think it's worse in the UK than elsewhere, but it does need some surgery. As our annual reviews show, quality needs to improve.'
He also hints at a more confident organisation that is prepared to take a stand. On climate, for example, he talks of a need for the FRC to demonstrate leadership. 'If you talk to investors, they want some consistency in terms of climate change metrics. I think there are 11 international standards for measuring the impact of companies on the environment.
Personally, I think that some combination of SASB [Sustainability Accounting Standards Board] and GRI [Global Reporting Initiative] will give us the metrics needed to measure the impact of organisations on the environment and society in the round. Until there's some sort of IFRS equivalent for climate change or environment, the FRC needs to get off the fence and say something about that.'

New gold standard
Thompson believes the reforms proposed by the three independent reviews could set a new gold standard for the global financial community. However, he recognises the many challenges that lie ahead – not least, the difficulty of changing mindsets.
'It's the behavioural change that will take the longest,' he explains. 'The FRC works in a giant ecosystem. There are, we think, more than 13,000 organisations involved in our work, from listed companies to accountancy bodies, to senior professionals on boards to auditors, to a whole range of professional institutes. We need everyone to slightly raise their game and then we need to raise our game too to deliver what we ultimately need to for this country.' It's a bold ambition that ACCA will watch with interest.

Alison Thomas, consultant

"There are fantastic examples of best practice, and we need to be careful not to create a governance regime designed around failure"