Surviving the economic trauma wreaked by the pandemic will require businesses and governments alike to move to a three-step crisis management response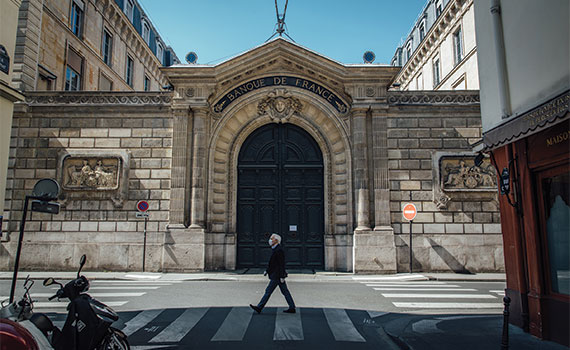 This article was first published in the June 2020 China edition of Accounting and Business magazine.
With eight out of 10 accountants telling a recent ACCA global survey they expect to see a 'significant downturn' in the wake of the Covid-19 pandemic, ACCA has warned that business and government must act, analyse and anticipate to mitigate the damage inflicted by the crisis.
ACCA's latest global economic conditions survey sends a clear and urgent message to governments across the world. According to the research, organisations across the world in both the public and private sectors have expressed deep concern about the impact of the Covid-19 crisis on their people, productivity and cashflow.
The most severe impact is from a cashflow squeeze hitting business viability. While government stimulus packages have been introduced in many countries, most respondents say that it is too early to tell how these will make a difference.
It is the smaller organisations that are suffering most. As Jamie Lyon of ACCA's professional insights team says: 'Everyone is hurting, but particularly smaller organisations. Financing and cashflow are concerns to everyone, but even more so for small entities, with 40% of them not having a business continuity plan.'
Overall, the survey reveals that some 80% of business leaders believe their organisations are facing a significant downturn in expected revenues and profit year on year, with one in five organisations already freezing recruitment. One-third of organisations do not have a business continuity plan in place, the survey says.
'For many of us, the face of work has changed overnight,' Lyon says. 'In the short term, leaders are facing a very difficult operating environment when it comes to employee productivity and engagement, along with stifled and stalled customer demand, supply chain disruption, people mobility issues, product and service delays or deferments, investment challenges, and so on. All this, of course, affects the financials, as fundamentally all these blows are interconnected. But what is heartening to see is many organisations' commitment to ensuring the health and wellbeing of employees, customers and other stakeholders first and foremost.'
ACCA recommends that organisations adopt the following three principles for crisis planning:
Act to respond in a sustainable manner, and focus on employees and stakeholders.
Analyse the different information sources to secure your organisation.
Anticipate the business impact and future trends.

Government's role
These 'three As' are just as relevant for governments and policymakers in their response to the pandemic. ACCA argues that governments need to move to ensure businesses have the support necessary to overcome the immediate cashflow problems caused by the shutting down of economies in order to tackle the spread of Covid-19.
'The main issue is uncertainty, which affects the ability of organisations to plan properly,' says Lyon. 'The Covid-19 pandemic poses very different challenges compared to previous colossal economic shocks. Governments and central banks therefore need to think and act fast to mitigate the consequences as economies grind to a halt.
The report urges governments to avoid complacency. With one-third of the survey respondents unsure of the effectiveness of government economic packages, policymakers must analyse the effectiveness of the measures they have put in place, in real time.
As the report declares: 'The economic impact of Covid-19 will be long-lasting. Some businesses will be hurt more than others and, conversely, some will recover faster than others.
'Government thinking in the mid-term response needs to anticipate what measures will need to be in place to support and enable viable businesses to recover. This will require both long-term thinking and mid- to long-term support to save jobs and enable a return to sustainable growth.'

Philip Smith, journalist

"Some 80% of business leaders believe their organisations are facing a significant downturn in expected revenues and profit"