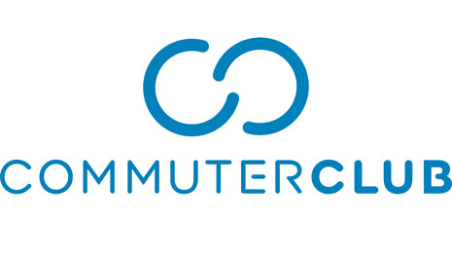 Overview
Parliament Hill Ltd manages and runs some benefits on behalf of ACCA and is pleased to bring you the below offer from Commuter Club Ltd
Annual tickets are cheaper than monthly, weekly and pay-as-you-go travel but they cost a lot to pay for in one go. Enter CommuterClub…
A new solution
CommuterClub allows commuters across the UK to access the benefits of Annuals while paying in convenient monthly instalments. With low interest of just 5.6%, CommuterClub ensures that you retain the savings of an annual. For example, for a Zone 1-4 commuter, you would save 177GBP versus purchasing 12 monthlies and even more compared to weeklies.
Plus get an exclusive 30GBP* off your first month!
This offer is only available to ACCA members.
One monthly payment, unlimited travel
With CommuterClub you have full control of your commuting budget with convenient Direct Debits on a suitable date. Each payment is the same cost as a monthly ticket with nothing to pay in your 12th month. In addition, you lock in fares for a full year, delaying National Rail's annual price rise!
Best of all - you can cancel at any time without extra fees or penalty. There are no lock-ins and you only pay interest up to the last day of travel.
Even more benefits
On top of this CommuterClub customers receive lots of extra benefits including:
Network Rail Gold card offering 1/3rd off leisure Rail Travel
Discounts on major brands like EuropCar, Made.com, Fitness First and Uber
Ability to change your ticket or zones.
With CommuterClub you can skip the queue and order online or via phone in minutes. We offer next day delivery in London and dedicated customer service during weekdays.
Representative Example: Zone 1-4 Oyster Card
CommuterClub Cost 1,947GBP
Cost of 12 Monthlies 2,124GBP
Cost of 52 Weeklies 2,392GBP
Annual ticket (credit limit) 1,844GBP
Interest: 5.6% pa. Representative 10.6% APR (Variable) 103GBP
Total Payable 1,947GBP
Paid in 11 monthly instalments of: 177GBP
Credit is only available with purchase of a season ticket.**
* 30GBP off the cost of an Annual ticket when approved for financing through CommuterClub for the purchase of ticket. Discount will be applied as a deduction against the first monthly payment

** CommuterClub provides financing for the purchase of a season ticket. All tickets are issued by Abellio Corporate Travel Ltd
Save money
Get the big savings of annual tickets but pay monthly, plus get an exclusive 30GBP* off your first month!