50 internal companies Exact for 40GBP (normally 60GBP)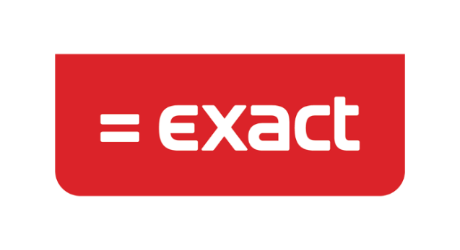 Overview
We are offering ACCA members 50 internal companies on our Exact Starter portal with free Accountant management software for 40GBP. This would normally be 60GBP.
Accountants can sign up to Exact for free and add up to 50 of their clients to carry out administrative tasks much more efficiently. Exact helps accountants to save time for proactive consulting and create new opportunities to offer extra services with Exact.
More about Exact
Exact builds business software for SMEs and their accountants. Our innovative technology is aimed at specific business needs, providing an overview of today and insights into the opportunities of tomorrow. Exact inspires businesses to grow. Our 1,600 employees love, share and support our customers' ambition. Like them, we aim high. Like them, we aspire to lead the way. That's how we know it's a bumpy road to success. And that's why we build software to help smooth it out, enabling our customers from all over the world to grow.
Exact for accountancy
Carry out administrative tasks much more efficiently, save more time for proactive consulting and create new opportunities to offer extra services with Exact. The perfect package for accounting firms.
The most important benefits:

Add value thanks to having more time for better consultancy
Enjoy a complete overview of the finances of all clients
Easily work online together with clients and colleagues
Enter data quickly and efficiently.
Exact for wholesale distribution
Integrate order management, relationship management and inventory management with accounting and count your (time) profits. Everything is linked. Double entries are a thing of the past. Because everything is online, everyone works with the same up-to-date data.
The most important benefits:
Integrate order and inventory management with your accounting & CRM
Keep your finger on the pulse with professional relationship management
Share information with customers and suppliers easily
Gain ultimate control over your inventory and cash flow.
Exact for manufacturing
Modernise your manufacturing company by integrating manufacturing and accounting with your order management, inventory management and relationship management. In this way everything is matched, and you get unprecedented control over your manufacturing. Always focus on profit-making products and outsmart the competition.
The most important benefits:
Calculate highly competitive quotes extremely rapidly
Manage your manufacturing company with work orders
Gain thorough insight into the margins
Work in a lean way thanks to the manufacturing dashboard.
Exact for project management
Deliver profit-making projects constantly by integrating advanced project management with time tracking, invoicing, accounting and relationship management. And with subscription and contract management you can seize new opportunities to allow your business to grow.
The most important benefits:
Sell, plan, implement projects and invoice with one integrated package
Rapidly present highly competitive quotes and protect the margins
Track time and bill online from anywhere and send out invoices in no time
Gain unrivalled insight into costs, turnover and capacity per project.
Save 20GBP
50 internal companies on our Exact Starter portal with free Accountant management software for 40GBP