IT considerations - what does a new practice need?
For the new start-up practice there is a bewildering variety of software, IT and cloud products to choose from.
This resource has been developed for the UK market – if you are not based in the UK then you should consider how the information and advice can be applied in your market.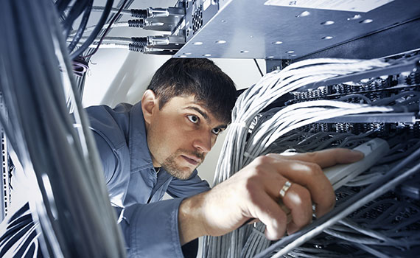 Support for digitalisation
ACCA UK has developed a suite of resources for practitioners starting on their digital journey or who have only recently started:
Going digital - member experience podcasts
This series of podcasts features ACCA practitioners in the UK discussing how they digitalised their practices:
Introduction to apps podcast
Listen to this podcast in which ACCA practitioners in the UK introduce their favourite apps.
MTD for ITSA - segmenting your clicnets podcast
A podcast about how you can prepare your practice for MTD for ITSA and why MTD for ITSA presents an opportunity for practices.
Video
ACCA member Alan Woods of Woods Squared in the UK walks us through all the software in his practice - his TechStack - and the resulting client experience in this Woods Squared TechStack video.
Webinars
Transitioning to a digital firm
ACCA member Will Farnell of Farnell Clarke in the UK shares his blueprint for transitioning to a digital firm through this series of articles:
Cyber security
IT systems are critical to the running of any business so steps need to be taken to protect them. ACCA and Barclays have produced a webinar providing an introduction to cyber security and what you need to be aware of: Know your cyber and fraud risks.
Future proof your practice
ACCA provides many future proofing resources and partnerships for practitioners in the UK to help you future proof your practice.
In a new partnership with Sage, all new ACCA licensed practices in the UK can receive complimentary Sage software for their first 20 clients for the first 6 months of their business (terms & conditions apply). As well as offering you complimentary software, Sage will support you in the early days through your practice success manager and enablement experts including a detailed bespoke onboarding programme. The aim is to maximise the efficiency and effectiveness of your new practice.
There is more information about the offer and terms & conditions on our resources for practitioners page.
ACCA research
ACCA has produced a report on developing the digitalised small and medium practice. There are a number of UK case studies that are very useful for those starting on the journey to digitalisation.