IT considerations - what does a new practice need?
For the new start-up practice there is a bewildering variety of software, IT and cloud products to choose from.
This resource has been developed for the UK market – if you are not based in the UK then you should consider how the information and advice can be applied in your market.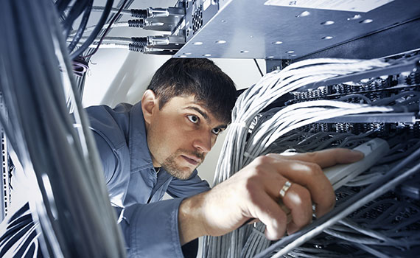 Support for digitalisation
ACCA UK has developed a suite of resources for practitioners starting on their digital journey or who have only recently started:
Going digital - member experience podcasts
This series of podcasts features ACCA practitioners discussing how they digitalised their practices:
Introduction to apps podcast
Listen to this podcast in which ACCA practitioners introduce their favourite apps.
Webinars
Transitioning to a digital firm
ACCA member Will Farnell of Farnell Clarke shares his blueprint for transitioning to a digital firm through this series of articles:
Cyber security
IT systems are critical to the running of any business so steps need to be taken to protect them. ACCA and Barclays have produced a webinar providing an introduction to cyber security and what you need to be aware of: Know your cyber and fraud risks.
Future proof your practice
ACCA provides many future proofing resources and partnerships to help you future proof your practice.
In a new partnership with Sage, all new ACCA licensed practices can receive complimentary Sage software for their first 20 clients for the first 6 months of their business (terms & conditions apply). As well as offering you complimentary software, Sage will support you in the early days through your practice success manager and enablement experts including a detailed bespoke onboarding programme. The aim is to maximise the efficiency and effectiveness of your new practice.
There is more information about the offer and terms & conditions on our resources for practitioners page.
ACCA research
ACCA has produced a report on developing the digitalised small and medium practice. There are a number of UK case studies that are very useful for those starting on the journey to digitalisation.