The physical practice
In this section, our Secret Accountant based in the heart of England discusses where to practice from when you are first starting a practice.
This resource has been developed for the UK market – if you are not based in the UK then you should consider how the information and advice can be applied in your market.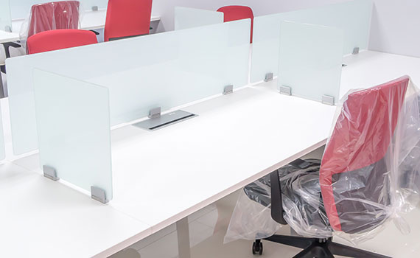 The choice of where to situate your practice will depend on a number of factors some of them practical, some concerned with appearances.
Work from home
The obvious first choice for a start-up practice would be to limit costs and work from home.
Benefits:
Minimal cost to establish
Avoids commuting to a fixed office
A lot of accountancy work is 'cloud' and/or email based so the client is not concerned where you are established
Websites and social media are used to advertise the firm so a high street presence may not be required.
So an obvious choice? There are downsides to working from home which need to be considered:
The work/life balance can disappear. When your files are only yards away and you are busy, can you switch off?
Will storage become a problem? If your practice or clients are not cloud-based then client records will need to be stored (albeit temporarily). Do you have the room to spare and the ability to securely store client documents?
Attracting more 'prestigious' clients may be difficult without a separate meeting room/office to give the impression of an established practice
Parking and the effect on neighbours. Will you have clients coming to your house regularly for meetings or dropping records in? Issues like parking disputes may surface.
Renting office space
Assuming that the newly established practice will not want to buy premises, there is a huge choice of offices to rent wherever the intended location. Monthly rental normally depends on floor space with the usual premium for city centres etc.
In every area there are always lots of offices of varied sizes and shapes to rent and online searches are the best means of research. Smaller offices tend to be advertised on local websites or in newspapers/shop pin boards.
Shared workspaces with flexible rental terms - sometimes monthly - are growing in popularity and availability. These are often located near main transport hubs.
Do not underestimate the amount of office space needed
A typical one person start up should consider having:
Working office
Meeting room
Storage room (if you or your clients are not cloud-based)
Some sort of reception and visitor seating area.
Storage space can be a particular problem for accountants. We need space for our files, client's records, stationery, office equipment, copiers etc, all of which needs secure surroundings. Being cloud-based would reduce the need for as much storage space.
Most accountants in practice will admit that very quickly their work expanded to fit all available space. So planning for your immediate/short term needs is very important.
Leases
Watch out for:
Personal guarantees - most landlords will want guarantees on the lease which could be costly if things go wrong
Rent/damage deposits - read the conditions carefully regarding any deposits particularly when/how you will get them back
Break clauses - does the lease have a break clause?
Rental increases - what does the lease state about rent increases?
All landlords will be different but the devil is always in the detail of the lease!
Alternatives
For alternatives to normal office rental, think about:
Serviced offices - flexible leases normally with all services included. You will only get a limited size office but the address may be prestigious with the added advantage of meeting rooms to hire etc
Use commercial units instead of offices - many trading units can be easily converted to offices with the potential advantages of more space for the £ and increased parking
Rent a room from other professionals - they can help mitigate the costs and give a 'one stop shop' facility for clients
Bespoke offices in the garden of your house - wooden/'pod' offices can be supplied and installed very quickly if you have room (but watch for planning permission requirements).
Suggestion
Many start up practices have used the best of both worlds. My suggestion is to start off the enterprise at home to minimise costs and to allow time to get used to being in practice and all that it entails.

When the level of clients justifies and/or necessitates a move to larger premises then it would be time to move onwards and upwards.