The structure of your practice
To staff or not to staff? If you have just established your new firm, many of you will not even be considering this question.
This resource has been developed for the UK market – if you are not based in the UK then you should consider how the information and advice can be applied in your market.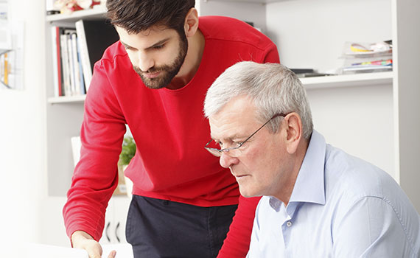 Resources, logistics etc may mean thoughts of staff will be put off for the short or even long term.
But strange as it seems this may be just the right time to lay out your plans for staffing. Presenting to the business world a new practice with proper staff resources may help marketing and help give the right impression of the new firm.
However this does not necessarily mean expensive qualified staff via expensive employment agencies. There are many options available to a new start up practice and some suggestions are set out in our section on Staffing, Recruitment and Training.
Start up with friends and/or colleagues
You might have friends or colleagues that have the same dream as you - to strike out on your own. So why not consider a partnership or a limited company? This may be a fantastic opportunity to pool your resources and talents and instantly create a practice with a range of experience and resources.
Inevitably there is a downside which basically revolves around agreeing the terms of the entity. It is very important to agree formally, in advance of opening, the exact details of how the firm will be run (finances, capital and drawings, etc) to avoid any disputes later on.
Webinars
In 2015, we collaborated with UK-based practitioner Val Steward to produce a three-part series of webinars on starting a practice:
Business planning, financial planning and IT
Marketing and selling
Dealing with clients, staff and topical issues.
Access these webinars from our webinar platform.
In 2021, we produced an additional series of webinars with UK-based ACCA member Christina Christoforou on how to succeed in practice:
Modernise your practice whilst saving time and increasing profit
The future of practice - you are more than just a number cruncher!
Learn to leverage social media that actually converts clients.