Useful documents
If you are just starting up in practice in the UK then ACCA has some helpful templates that you can use.
This resource has been developed for the UK market – if you are not based in the UK then you should consider how the information and advice can be applied in your market.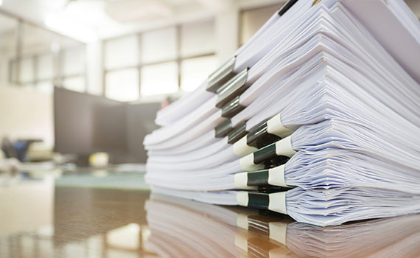 Guide to series
For UK practices, we have over 200 short guides that a practice can put its name onto and send out to clients. Topics range from export finance, insuring your business, strategic acquisitions, the capital allowances regime, auto-enrolment, employment law, debt recovery to effective PR. These guides can be downloaded from the technical resources area.
UK GAAP model accounts
We have produced the following model accounts for members in the UK:
FRS 102
FRS 102 section 1A for small companies (abridged)
FRS 102 for LLPs
FRS 105
Small self-administered pension schemes accounts
Charitable Incorporated Organisations (CIO) accounts
Charity company accounts using FRS 102
These are available from ACCA by emailing supportingpractitioners@accaglobal.com and quoting your name and membership number.
Standard letters
The folllowing letters may be useful for a member starting up a practice in the UK:
Letter of representation - unincorporated business
Letter of representation - incorporated business
Letter of authority
Clearance letter - unincorporated business
Clearance letter - incorporated business
Planning memorandum
Work checklist - accounts preparation
Work checklist - VAT
Work checklist - payroll weekly
Work checklist - payroll monthly
Work checklist - management accounts
Letter from client to outgoing advisors
Prospective client - unable to act
Prospective client - awaiting information from previous advisor
Minutes - dividend
Dividend voucher
Resolution for company name change
Disclaimer for mortgage lenders.
These are available from ACCA by emailing supportingpractitioners@accaglobal.com and quoting your name and ACCA membership number.
In Practice e-magazine/Budget Guide
ACCA UK produces In Practice - a monthly e-magazine for its members in practice. Special Budget editions are produced that include Budget Guides that can be sent out to clients. Subscribe to In Practice.
Future proof your practice
ACCA provices many resources for its UK practitioners to help you future proof your practice. Have a look.