Alex Falcon Huerta
Alex Falcon Huerta of Soaring Falcon specialises in technology companies.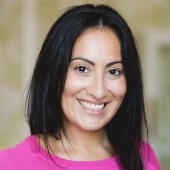 We took a number of steps as soon as the pandemic hit – we developed a number of check in points for our clients, created a dedicated booking system specifically for Covid-10 issues, did WhatsApp broadcasts for immediate response to government changes, provided free cashflow forecasting tools with Fluidly, and offered support via Capitalise on funding amongst other support in other areas.
The key was to ensure after coding every client into our triage system, that we placed focus on emergency ones first. We take care of a lot of tech clients and the majority of them have thrived in this pandemic, but we still had an awareness of their live income and kept track of their situation.
We scheduled zoom meetings during lockdown but now that they are re-opening, we are visiting them and asking what else we can do to support them.
Looking after clients is our absolute priority - as long as we place focus on making sure deadlines are met and we adjust ourselves to any new ways of working, we meet that goal. And each client adding new tech is awesome - it means we can help make them even more efficient!