Chelle Thirsk
Chelle Thirsk of CGA shares some insight into a catering client and also discretionary grants.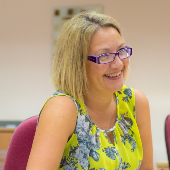 Unsurprisingly, much of Chelle's work for clients during the pandemic has been around the furlough scheme - making sure they meet all the criteria and helping them to structure their teams to get the best on offer from furlough. But she has enjoyed seeing clients thinking outside the box – like the catering client that specialises in weddings but has turned her hand to luxury afternoon teas for delivery during the pandemic. She also does fine-dining three-course meals for delivery which has been very popular for those fancying something more than a takeaway.
Chelle has also done a lot of grant planning – there are 8 different local authorities in York where she has tested the application processes to understand what she will need to do to support her clients to make a claim. Clients often think that they would not be eligible for a discretionary grant but she has encouraged some down that route with success including a local cricket club that was able to secure a grant. These grants are discretionary and every council is different so it is worth encouraging clients to look at all the options available to them.