Claire Barnard
Claire Barnard of CGA shares some insight into a client that pivoted and the value of a good relationship with your accountant.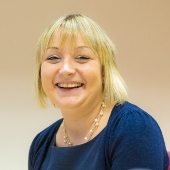 A client who used to produce research data for the airline industry pivoted to sell Stay Safe Kits (mask, sanitiser, gloves). These were initially targeted at airlines for travellers, but the client now sells to the big supermarkets too.
It is important to have the type of relationship with your clients where they see you as the first port of call and feel able to call you for advice. Some clients have had ideas for pivoting and have reached out to CGA straight away to ask what they need to know to go ahead with the idea. Much of the support from CGA has related to VAT – for example Stay Safe kits are free from VAT until 31 July so proforma ordering can be utilised if that date is not extended.
Bear in mind that businesses evolve – one client was in retail but never saw it that way. It was a steel wholesaler that sold to the public as well as retailers but was paying rates as a storage and manufacturing business. CGA put a case together for a change in business rates and not only are there no rates to pay for this year, the client received a rebate for last year!