Frances Wilde
Frances Wilde of Warner Wilde Limited specialises in providing accounting and assurance services to charities and other entities whose main focus is not profit generation.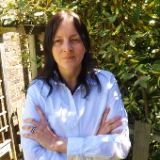 Charities vary hugely, and incredibly difficult as this period has been for them so far, there have been glimmers of positivity with organisations realising the service and cost reducing potential of remote delivery and homeworking. Where charity staff have volunteered for other entities while furloughed, they have made new contacts and can bring new experiences back to their own organisations. We as a practice enhance this by promoting a sense of community, facilitating connecting them to each other to benchmark and share ideas.
As advisers, our real strength is in knowing our clients and interpreting years of experience and technical knowledge to dovetail with their needs. To listen to clients and draw on our wealth of experience and make objective suggestions. As advisers, we all know we can make a difference given the chance - we need to encourage clients to know that they can continue to talk to us as they consider a new normal.
My tip for practice revival emerging from the lockdown phase is early advice enabled by payment flexibility. We have contacted each client to understand their situation and offer tailored advice within our fee and payment structure. There are so many opportunities as clients reimagine their business plans for the next few years and as accountants and advisers we have a vital role to play as entities emerge from a period of reduced activity and constricted cashflow. Enabling them to access advice at the earliest opportunity improves their recovery models and insulates the practice by minimising loss of clients.
My tip for clients reviving their organisation is to take a step back and take time to revisit their strengths, weaknesses and how the operating environment has changed. There will be innovation and learning gained in recent weeks to incorporate into future service delivery and the call on their services and finances may well have changed. They have an opportunity to do things differently and not repeat models of activity that may not be the best or no longer relevant and this is where the objective viewpoint of advisers who know them well is so beneficial.