Gary Brown
Gary Brown of HWB Chartered Accountants specialises in the legal sector.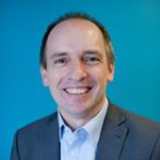 The impact of Covid-19 restrictions has been felt across the legal profession, with some areas of law affected more severely than others.
For employment lawyers, this continues to be an extremely busy time as they help businesses navigate the evolving complexities of the furlough scheme, and, unfortunately, the legal requirements around redundancy. Debt collection is another area in which we'd expect to see a rise in activity as the longer-term implications of lockdown continue to bite.
Solicitors working in Commercial and Residential Property have been hit by delays in completions, although others have seen work come in from extensions to leases to cover rent-free periods.
Income levels from property services and mergers and acquisitions are most likely to have seen the greatest reduction, and firms offering these services will be cautiously optimistic to be seeing the early indications of a gradual return to more normal levels.