James Slatter
James Slatter of JK Accountancy shares insight into the property development sector.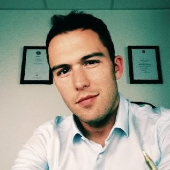 Shortage of finance has been a key issue. Clients who were mid-project and needing finance found it incredibly difficult to obtain finance once the pandemic hit, but the situation has begun to ease. Supply chain issues and the increase in demand from DIY home improvements under lockdown resulted in a shortage of materials which raised prices. Contractors that agreed a contract price before the pandemic will find their margins squeezed because of the higher cost of materials.
Covid-19 has impacted on property valuations – particularly for commercial property where there are fears of a crash. Given the forced – but successful - trial of home-working, big corporates are reconsidering how much office space they need and reducing their rent outlay. This would drive down prices – particularly in big cities. This in turn affects lending on those assets and developers could end up in negative equity.
One positive is that interest rates are very attractive at the moment so if you can borrow money, now is the time to do it. BBLs and CBILs have very low interest rates and James cannot see such an opportunity to borrow money at such a low rate in the future.
James helped contractors get their management information and cash flow forecasts up to date so that if they need finance, they have the tools in place to raise it quickly. Alongside that, he looked at their business plans for the next 12 months and stress-tested their cash flow for worst case scenarios. Where gaps were identified, he helped them raise the relevant government backed funding through their banks.
His advice to developers has been to open up the channel of communication with their contractors to understand if there are any Covid-19 impacts on the project.