Jessica Garbett
Jessica Garbett of YogaTax specialises in Yoga Studios and similar businesses.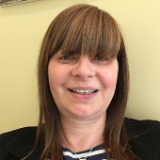 My accountancy practice hasn't fared too badly in this pandemic. I was fortunate that my eight staff were already set up to work from home, which made the transition to lockdown smoother.
I think the key for practices at present is to see the Covid-19 disruption as a time to give added value to clients. With HMRC online services making it easier for clients to self-serve for compliance work, at this time we can demonstrate the extra value an ACCA member can give in understanding Government support and the wider business landscape. We can be a second pair of eyes for our clients, and it's a chance to cement relationships. A few minutes crafting an email to a client or making a call are never wasted.
For my clients, my advice is to get planning. Plan cash flow for the remaining period of disruption, and how temporary borrowing and tax deferrals will be absorbed. Plan for reopening, and how social distancing will change revenues and operations, so yoga businesses can hit the ground running when lockdown measures are eased.