Laura Hinsley
Laura Hinsley of Azets specialises in commercial audits.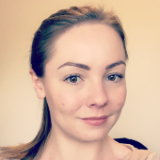 Back in March, the idea of undertaking entirely remote external audits was a rare occurrence. The culture engrained into our industry of travelling to clients all over the country had become part and parcel of the life as an auditor and almost a rite of passage for audit juniors looking to have a successful career as an audit manager and beyond.
Then as we all know, the unthinkable happened and we were shaken very quickly into a world where we had to innovate on a daily basis to stay ahead of the rapidly emerging lockdown restrictions.
14 weeks on, clients have been phenomenal! Communication has been stronger than ever and as a growing, new team, we have bonded in ways that are possibly deeper than we would have seen in an office environment. We have embraced the technology that was previously available to us and we have even been able to remotely connect into our client's IT to review their controls to provide high quality audit services from home.
We have thrived in an extremely tough situation and I am left feeling excited about the future of our industry. Will external audit ever be the same again? I suspect not.