Michaela Johns
Michaela Johns of HWB Chartered Accountants specialises in independent schools.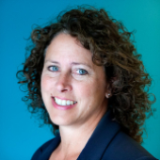 Like all businesses, independent schools are facing huge challenges. These will be even greater for those with boarding, which are likely to be subject to restrictions for longer, and will be under pressure to reflect this in the fees they can continue to charge parents. Different boarding schools have taken different approaches – some have taken a 'lock in' approach whilst others have sent all their students home.
It is encouraging that some schools have been able to obtain help under the Business Support Grant Funding Scheme and the Government's furloughed scheme. We have also seen many successfully apply under the Coronavirus Business Interruption Loan Scheme.
We anticipate that collection of fees may become an issue next term, and this will be very hard for schools which have the education of children close to their hearts but need to remain commercially viable. Schools may also have difficulty in claiming under their Business Interruption Policies, so it is encouraging to see IBSA (Independent Schools Bursars Association) working closely with the sector to challenge insurers on terms and wording.