Paul Barnes
Paul Barnes of WeAreMAP specialises in digital agencies.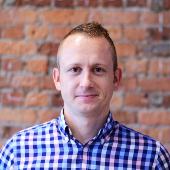 When lockdown began, we knew how nervous our clients would be feeling about the prospects for their business. We wanted to be as accessible as possible so they could easily reach out for help and clarity about all the government measures which, at that time, were being announced at pace.
We set up a client WhatsApp group and the uptake was huge - we had most of our clients in there within a week. We posted advice, encouragement and updates through the group & email broadcasts.
As clients were clearly concerned about what the future held for their businesses, we offered free online meetings to set up cashflow models and credit control systems. We trained them how to implement best practice themselves and provided a quote for us to take on the work as an alternative.
More recently, we are executing a campaign to call every client to check in on their personal health and wellbeing, ask how else we can help them and of course get an update on cashflow.
In light of Covid-19, I have produced a guide to help clients make the difficult decision about whether to protect the digital agencies they've built or to exit.