Peter Windatt
Peter Windatt is the director of BRI Business Recovery and Insolvency.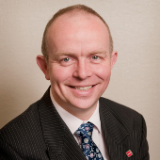 Peter retired as an insolvency practitioner in December 2020 but what he wrote about at the time is still useful for any practitioner to know.
The work that people read and know about is just the tip of the iceberg – the 5% above the water. The majority of matters that are referred to us do not result in a formal appointment and we are able to help people avoid the need to engage us formally by helping them chart a course out of the doldrums.
To help your clients survive and revive, get to know an Insolvency Practitioner who will be able to help you and your clients if/when a problem hits – someone you can get to know, like and trust and who you believe will offer your clients the best possible solutions for them and who won't just see this as another opportunity to take an appointment for themselves.
The best advice you can give your clients is don't panic. You are not alone. People - including your creditors - want you to survive and thrive. They don't want you to fail and so become another of their bad debts. They would rather you went to them with honesty and realism and offered a solution whereby they get something rather than nothing.