Robert Quaye
Robert Quaye of Probitas Accountancy specialises in the hair and beauty sector.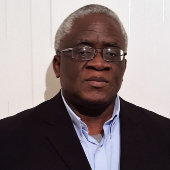 The pandemic had a serious impact on the hair and beauty sector – the latter particularly because of the close contact nature of their services - and all salons had to shut. There are different forms of employment in the sector - self-employed, chair rentals, limited company, and employees. This meant that we had to look at all the government schemes to ensure clients got the right support.
We are also helping our self-employed and chair rental clients in renegotiating chair renting or treatment room agreements.
Hair salons re-opened in July but a recent survey by the National Hair And Beauty Federation shows that over 40% are struggling with the costs of re-opening in a Covid-secure way to protect the clients and employees. Social distancing meant the number of chairs had to be reduced impacting on income and availability of chairs to rent.
Beauty salons had greater restrictions on re-opening depending on the type of treatment offered. While some body treatments were allowed from 13 July, such as massages and waxes, almost all treatments involving the face, such as eyebrow threading and facials, were banned. These restrictions left some beauticians completely out of work while others lost up to a third of their revenue as a result.
All "close contact" beauty services such as facials, eyebrow threading, eyelash treatments, makeup application and microblading, finally resumed on the 15th August.
There has been some innovation in the sector – mobile salons were rare pre-Covid-19 with clients preferred static chairs in bricks and mortar establishments, but now that niche is developing – one hairdresser has converted a van into a mobile salon with two chairs and drives to the customer. Other salons have diversified by selling hair and beauty products online to supplement the income of the salon.
And some big salons are helping smaller ones by doing podcasts that share the knowledge about how they have re-opened and the measures they have taken that work.
The Federation is campaigning for a specific Government support scheme for the sector which is worth over £7bn. Some in the industry are eligible for CBILs or grants but it is not enough.