Russell Geary
Russell Geary of RDG Accounting Ltd talks about single director companies.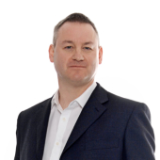 The forgotten group during the pandemic has been the single director companies who under normal circumstances would pay themselves a small salary and then take a dividend depending on profits.
The furlough and Covid-19 business support grant hasn't really helped most clients of this type so we have been advising clients to explore other methods of financial support such as:
Secondary rates support
Bounce back loans
Deferral of taxes
Other grants.
We have also been mindful to explore with clients the future debt burden likely to hit in 2021 and beyond when taxes and loans may become payable. It's a difficult conversation but we must address with the client the viability of their business post Covid-19.
It's also important to explore with the client their thoughts and motivations behind decisions they are trying to make now so that we are advising them with all the facts.