Simon Chaplin
Simon Chaplin of The Accountants Mastermind shares insight into peer-to-peer support during the pandemic.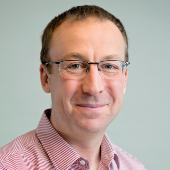 Accountants have always been top collaborators, but since the outbreak of Covid-19 that collaboration and support has gone through the roof.
I have been a member of a peer-to-peer support group for over twenty years. In the early days all of that support happened in face-to-face meetings or over the phone. Over the years the meetings have been bolstered by Facebook and WhatsApp groups, although I do find the conversations in the WhatsApp groups more difficult to follow.
I remember very well the night the chancellor announced that staff were to be furloughed. My Facebook community and WhatsApp groups "lit up" and within hours the accountants in those communities had pulled together emails, factsheets and short presentations on furloughing to issue to their customers. They were days ahead of the usual providers of this information. I was honoured and proud to be a small part of it.