Steph Rickaby
Steph Rickaby of Sunflower Accounts Limited specialises in the service-based industry including restaurants and tourism.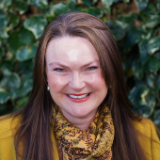 Many of the conversations she has been having with clients during the pandemic have been about pivoting businesses to go online or in one case, an Indian restaurant has diversified into offering BBQ kebab packs for collection for customers to cook at home.
One client does bespoke holidays to Africa but all expeditions were cancelled. Steph did a business planning session with the client and whilst it looked dire initially, she cash-flowed it with the client's bounce back loan and did a spending review to make sure the business could survive. Many customers were willing to re-book for the following year so few refunds were needed and thankfully airlines gave refunds. Costs already incurred in Africa were pushed forward rather than lost. She has also helped her client identify who the ideal customer is – so whereas the target used to be families, going forward it will be wealthy individuals and couples without children.
Fortunately Steph has always encouraged her clients to keep a third of the profits for the year in reserves to save for a rainy day – or as it turns out, a pandemic.