Theresa Campbell
Theresa L Campbell FCCA of TLC Accounting specialises in the fashion retail industry.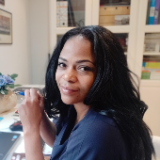 For practices that have yet to embrace technology, this is the perfect opportunity for them to pivot and refocus. Think about providing business advisory services - business owners are in a vulnerable state and need an adviser to help them with a strategic plan not only for their business to survive the pandemic but to scale beyond - and that adviser should be their accountant.
The fashion industry is feeling the impact of COVID but stepping up to help fight this disease. Fashion powerhouses have pivoted from producing clothes to manufacturing PPE - Burberry retooled its trench coat factory to make non-surgical gowns and masks for patients. And High Street stores have shifted their focus to online retail.
Small retail stores can learn from these powerhouses in how they have adapted in responding to the pandemic. Owners need a plan to position their business for success to not only survive the crisis but to thrive in the digital future.