The ACCA competency framework has been replaced
Introducing... the new ACCA career navigator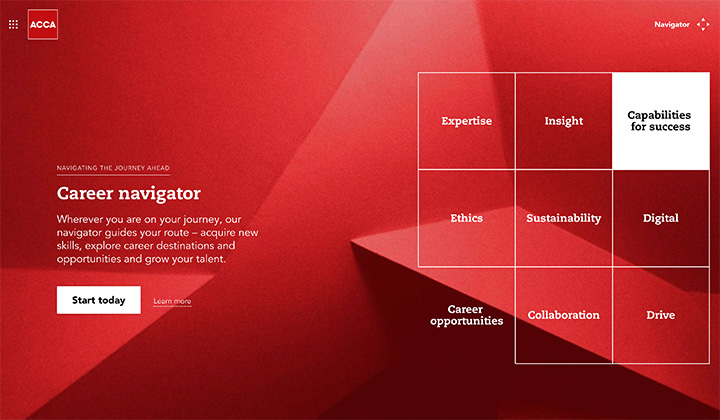 ACCA's competency framework has now been replaced by our new career navigator. This does everything the competency framework did, and lots more.
You can see how the ACCA Qualification develops the seven core capabilities needed for accountants to be successful sustainable and business finance professionals
You can see how these relate to our four key career zones, areas of expertise, and more than 100 job roles - and connect to job opportunities and case studies
You can explore CPD and development opportunities linked to these capabilities, roles and areas of expertise.
Don't forget to update your bookmarks to go straight to
career navigator on your next visit!