Further qualification
Online
Integrated reporting training programme accredited by the International Integrated Reporting Council (IIRC)
Overview
Integrated reporting <IR> is a radical new approach to annual corporate reporting. But what does it actually mean, who's doing it, and what do you need to know to advise your business or your clients? Whether you're looking for general awareness or are preparing integrated reports yourself, this programme has everything you need to know about.
Designed as a briefing for C-Suite executives and all other stakeholders interested in the purpose and meaning of integrated reporting, but not directly involved in its implementation, this course gives you a clear overview of the <IR> framework, and practical advice on its application.
The Foundation certificate provides a thorough grounding in the concepts of the <IR> framework for anyone involved in the process. It's designed to help you understand the benefits which integrated reporting can bring to an organisation, even if you're not directly involved in the preparation of the integrated report.
Focusing on implementation, the Practitioner certificate builds directly on the Foundation certificate and reflects the competence requirements for individuals who are directly involved in integrated reporting within an organisation, including in the preparation of the integrated report.
This complete Certificate in <IR> - Practitioner includes the briefing and the Foundation certificate, and much more.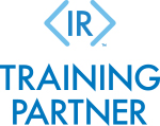 Working in partnership with IIRC and accountingcpd.net.
Disclaimer: All course bookings are subject to the terms and conditions set by the course provider. Please see individual supplier pages for full terms and conditions. ACCA takes no liability for bookings made with third-party suppliers.
Further qualification
Online
Prices

See individual pages for prices
Multi-user discounts available on application
You will be redirected to an external website for booking.