What will be keeping global CFOs awake in 2016? Cost management, risk management and geopolitical risks are right up there at the top of the list of concerns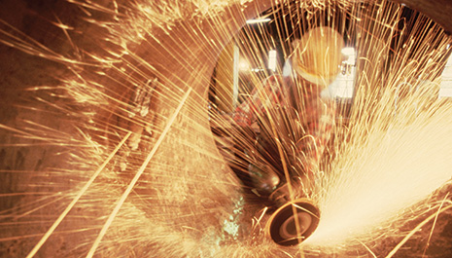 This article was first published in the January 2016 international edition of Accounting and Business magazine.
The forecast for global growth in 2016 is once again for a slow and steady rise – no sudden movements. Compared with the overall global economic outlook, which includes the Asian growth story, the UK is trailing behind, with a 2.4% projected increase in GDP for the coming year, compared with a 3% global average. The eurozone, while enjoying steady quarter-on-quarter gains, is forecast to remain sluggish in 2016 at 1.6% while the US is expected to grow 2.7%. Canada, home to many US companies and branch plants, continues to suffer from low oil and commodity prices, which has taken a huge bite out of its purchasing power against the US dollar, and is expected to grow by 2% in 2016, substantially slower than during the peak oil days of US$145 per barrel.
Meanwhile, the Chinese slowdown continues, although the Asian powerhouse should still tuck away 6.5% year-on-year growth in 2016 (see feature, page 32). India will maintain momentum, with GDP set to rise 7.9% year-on-year, up from 7.3% in 2015, according to PwC's Global Economy Watch.
Against this backdrop, company CFOs are re-examining their international expansion plans and the associated risks of operating in foreign countries, while others will be focusing on cash and liquidity in sluggish markets.
For Mike Speetzen, CFO of Polaris Industries, his job during the next 12 months will be to put together a financial management strategy that will allow the company to capture demand in emerging markets, manage its exposure to interest rate and currency fluctuations, all the while focusing on cutting its production costs. US-based Polaris is the largest manufacturer of snowmobiles in the world and the second largest maker of all-terrain vehicles. It earns a large portion of its revenues from exports and is feeling the sting of the strong US dollar.
Polaris sells products across most of the world – in 126 countries – and more than 20% of its sales are generated outside North America. Every year it delivers more than 300,000 off-road vehicles, fabricated mainly in the US and Mexico. 'Therefore, the strength of the US dollar clearly has been challenging for us,' says Speetzen, 'and going forward, the rising dollar is certainly going to put more stress on our ability to manufacture here and export abroad.'
Into Asia
As a result, Speetzen explains that international expansion of Polaris's production capabilities will continue to top his agenda for 2016. 'We're really starting to focus on how to diversify away from being such a heavily North America-focused company,' he says. For example, in the last two years Polaris has set up a production plant in India through a recent joint venture to produce a new utility vehicle for the local market. Going forward, the company will be developing production capabilities in China in order to secure a lower-cost manufacturing option that can service all of Asia.
While going global will continue to be the theme for the foreseeable future, it's the broader demand conditions that will dictate the story for Polaris in 2016. The big open question that will be keeping Speetzen up at night in 2016 is how the ordinary consumer will feel. 'I'll be watching our retail numbers more closely,' he explains, 'because a lot of our products are for general recreation purposes. Our off-road vehicle business has been growing double digits up until this year and we're now talking about mid-single digits for 2016.
'At the same time, on the commercial side, we're also feeling the impacts of the slowdown of oil and gas production in the US and weaker demand in the farm sector. When you think of the type of products that we make – our ranger utility vehicles (which predominantly sell into commercial markets), oil and gas rigs, agricultural, and those types of things – those markets have both been down, and combined make up about 25% of our recreational vehicle business revenue. So we're anticipating that it's going to continue to be a bit of a headwind into 2016.'
Consequently, in 2016, cost management will be even more important for the company. As Speetzen explains, Polaris has grown strongly and added a significant amount of cost over the past four or five years. But with today's lower growth rates – which are expected to persist for the near term – the company will be taking a more disciplined approach to discretionary spending. 'We're going to have a lot more discipline in making sure that our costs aren't outpacing revenue growth,' says Speetzen. 'We'll still be making sure we're feeding the growth pipeline, but we're going to have to be more discerning about where and what we spend our money on.'
Hot metal
By contrast, for Worthington Industries, slower growth has had an upside. Worthington is a diversified, metals manufacturer, mainly serving the US automotive, construction and agriculture markets. In 2014 the company was one of the largest buyers of steel in the US, second only to the car-makers.
As its CFO Andy Rose explains, his company has been the beneficiary of slower growth in China – more specifically, a softer global market for steel. He says: 'With the commodity index declining, and with China having more excess steel-producing capacity than the US even consumes in one year, there's a flood of low-cost steel into the US. Ultimately for us that's a good thing because in our steel business we generate the same spreads, but as prices fall, we have to use less working capital, and then in our manufacturing businesses our input costs are lower because steel prices are lower.'
The upshot for Worthington is that lower manufacturing costs for it in 2016 will continue to level the playing field with foreign imports from cheap-labour economies. So with all that good news for his industry in the US, what will be keeping Rose up at night in 2016? Healthy margins, and easy access to capital, have fuelled domestic and international expansion for the company, and in 2016 this will mean adding production capacity in both China and Turkey. In China, Worthington plans to tap into the Chinese market for automatic transmissions, and, in Turkey, to develop and deliver products to transport natural gas, which will ultimately be imported into the US.
In turn, Rose says, he'll be keeping close watch on the risks associated with expanding outside US borders. As the CFO, his view on international expansion is a cautious one. 'At Worthington, we tend to believe that the further you go from your own backyard, the more risky those investments become, and when we do them we tend to structure them conservatively – and we don't do a lot of them all at once.'
For Rose, risk management will accordingly be given greater priority in 2016. More specifically he'll be keeping track of the geopolitical risks in the Middle East. Over the long term, Worthington intends to build those same manufacturing capabilities in the US.
Ramona Dzinkowski is a Canadian economist and editor
"The further you go from your own backyard, the more risky those investments become"