There are five tactics behind most business transformations. Infosys's Ramachandran Guruswamy describes how to improve your chances of success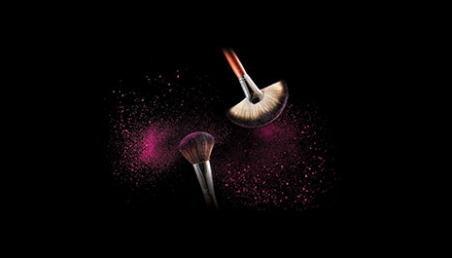 This article was first published in the February 2016 international edition of Accounting and Business magazine.
John F Kennedy once said: 'Effort and courage are not enough without purpose and direction.' When the purpose is clearly set, goals are easier to achieve. This is as apt in business transformation as it is in life. Over the years, enterprises have embarked on various transformation journeys – with mixed results. For every success story, there are equal numbers of failed programmes.
One company that hit the headlines for not meeting its stated goals is a global media giant which wrote off US$130m worth of digital assets, after a prolonged and much delayed transformation programme had to be virtually scrapped. In another case, a global sports and lifestyle company failed to manage its enterprise resources planning (ERP) upgrade programme, resulting in cost, scope and time overruns – losing millions of dollars in lost sales, a fall in its stock prices and unhappy customers.
While there could be local, individual reasons why transformation projects fail, there are key factors that need sharper focus and attention to increase the odds of success.
Transform or fall behind
Whether you are a fashion retailer, chip maker, e-commerce player or an automobile giant, your market environment is constantly changing – be it technology, market demographics or customer behaviour. And as your enterprise becomes larger, more complex and more mature, its ability to respond to these changes is reduced. To cope with these challenges, enterprises must transform or fall behind. See box for some examples of transformation goals.
Five lessons
Whatever your transformation goals, these five lessons drawn over years of partnering with global clients will be relevant for any enterprise operating in a competitive market environment.
Lesson one: Don't try to 'boil the ocean'
While having an audacious goal is not a bad idea, not having the resources, plan and people to execute it is definitely one. The business process management industry has seen and experienced multiple instances of enterprises attempting to do exactly this without adequate follow-through.
Some examples include:
migrating over 50 countries to a single account reconciliation platform within four months
attaining best-in-class benchmarks in cost per invoice within five months of project kick-off.
In any programme, the key variables are time, cost and resources. Enterprises need to decide upfront which of these are scarce or constant. Time becomes a non-negotiable resource when project deadlines are predetermined: for instance, going live in eight months to coincide with a major event such as the Olympic Games or bringing a new platform on board prior to the current ERP's licence expiry.
Organisations should always have clear interim milestones to gauge progress, validate the achievability of goals and make tweaks along the way if required.
Lesson two: Identify stakeholders and make them part of the programme, not just an afterthought
Many large programmes have failed because all the right stakeholders were not consulted in the first place. For instance, if the agenda is to create an in house shared service for finance and procurement processes, or to drive an outsourcing-led transformation programme, identify your immediate customers and their customers:
first level customers: regional business controllers, regional finance managers, field finance leads
second level: finance managers, business operations controllers, sales teams, regional buyers.
These two levels of internal customers need to be brought into the programme via structured interventions (focused workshops, war room, special resourcing to handle the extra workload).
Most well-run medium-to large enterprises invest significant time in identifying the key project team members, change control board members, track leaders and so on. For instance, if your organisation is transforming the controllership function (automating the balance sheet reconciliations, financial close monitoring process and so on) the key stakeholders would include people from finance and IT (see box).
Lesson three: Have a strong steering committee
Often, such committees are packed with people who are least affected by the programme outcome. They need to be sufficiently senior to drive consensus, implement tough decisions and ensure goals are met. If you are running a programme to transform the invoice processing function, make sure the procurement leader is on the steering committee. Any upstream processes that need redefinition, negotiation with key suppliers or prioritisation of vendors can be handled better with their insights.
Lesson four: The art of communication is the language of leadership
Numerous change events may arise out of any transformation programme involving communication with external and internal stakeholders. For example, a change in how suppliers receive or customers make payments, bringing a new e-invoicing partner on board and eliminating roles.
Organisations must effectively leverage the multiple formal and informal channels available for sharing details and progress of the transformation programme, for example, by:
launching and maintaining a dedicated intranet site with programme updates, resources and FAQs
celebrating success/key milestones via town hall meetings and recognising key employees
building awareness of such programmes in employee gatherings
conducting impromptu quizzes, fun events with an underlying objective of promoting programme awareness.
Lesson five Change management ownership
The success of any transformation programme depends on identifying key decision makers at the start. These leaders should be equipped with the knowledge to anticipate change and handle resistance. For instance, projects that involve streamlining financial book close processes or automating key portions of performance report submissions will trigger comments like:
'These processes are unique and our business partner would refuse to accept the new way of working.'
'The new proposal doesn't factor in my region's legal/local nuances.'
'We are comfortable with the current reporting frequency and the new one will add to our team's deliverables.'
'I can't ask my clients to accept invoices in a new format.'
The transformation programme manager must understand the organisation's culture and capabilities. If recent programmes failed to meet goals, the manager should spend time understanding why. If the underlying reasons (resistance from people, reluctant senior management, failure to size the problem, cost overruns) continue, the risk of failure increases tremendously.
The transformation programme team, therefore, must anticipate such questions and concerns and address them proactively. The team leader should recognise certain legal or business issues and identify workaround solutions instead of enforcing a centrally decided solution.
Conclusion
There is no silver bullet to ensure success of large and complex transformation programmes. Every step requires leadership maturity to navigate issues, drive decisions and stay focused on the larger goals.
Ramachandran Guruswamy is global F&A transformation practice leader at Infosys
Typical transformation goals
Goals
 
Cost reduction 

1 ERP enhancement/upgrades 

2 Create shared services organisation

3 Outsource non-core business functions

Enhance customer satisfaction





Service customers efficiently

1 Digitise key processes, reduce touch points 

2 Introduce self-service portals 

3 Migrate all customers to a new, improved technological platform for efficiencies 

4 Reduce time taken to service customers 

Adopt/leverage technology 

1 Migrate to a cloud-based ERP/hosting 

2 Target new revenue streams as 'as-a-service'

3 New solutions for emerging economies 
Identifying key stakeholders
| Finance | IT |
| --- | --- |
| 1 | Architecture and security team (to be part of any third-party solution evaluation) |
| 2 | ERP team (to allow a third-party application to integrate feeds) |
| 3 | Infrastructure team (to provide hosting guidelines, evaluation process) |
"In any programme, the key variables are time, cost and resources"