Demand for finance talent in Asia remains strong, but finance professionals will lose out to software and offshoring if they don't adapt and deliver a return, reports Cesar Bacani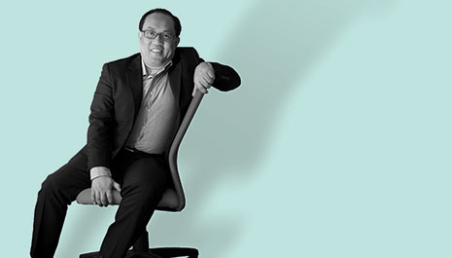 This article was first published in the March 2016 China edition of Accounting and Business magazine.
For three years now, at the start of each year, I've been conferring with Alistair Cox, CEO of global executive recruitment firm Hays. It's an interesting exercise that tracks the changes in the demand-and-supply situation of finance professionals across the region.
Or not. Cox's reading of Asia's markets for finance talent, from China to Hong Kong to Japan to South-East Asia, has been remarkably consistent. Demand continues to outstrip supply, and he thinks that will remain the case in 2016.
'It's not as though we have one country in the whole of Asia that has lots of finance professionals to spare,' he says, in reference to the establishment of the ASEAN Economic Community, which aims to free up cross-border movement of labour, including accountants. 'Everybody needs finance talent; everybody is looking for self-sufficiency.'
That is true despite the slowdown in Asia, especially in China, where GDP grew just 6.9% in 2015, the slowest in 25 years. 'To date, there haven't been any specific actions suggesting that, as a result of what is happening in China, Asian recruitment is going to slow in the finance space,' he says.
Still, demand for finance talent is stronger in some areas than in others. Cox names compliance, risk management, audit and cyber security as competencies particularly in demand, driven by regulations and data protection requirements to protect personal data.
What does this mean for finance professionals? The greater expectations laid on finance, it seems, continue to be a strong trend. As Cox puts it: 'When I look internally into our own business, how we think about finance, it's not about making sure that the numbers add up, it's about understanding the trends, understanding the emerging risks, developing options to deal with those risks.'
'Sometimes developing those options itself is very difficult,' he concedes. 'It's a combination of operational people, strategic people, finance people together who will bring in that whole kind of framework' – demonstrating the business partnering skills that finance folks are expected to possess as well.
Business partnering is part of acquiring cyber competency, too. 'Clearly there is an IT role that goes into it,' says Cox. 'And clearly there's a legal company secretary/general counsel angle to it. But there's also a role played by the finance department in the sense that, often, they have some control over the systems and clearly run the finance systems.'
His advice to finance professionals is that they should embrace cyber skills. 'This whole area of data protection, data management, avoidance of mismanagement of cyber security, is going to be a very hot market,' he says. 'New software tools are invented all the time. New hacking and criminal activities are invented all the time. So this is something that's just going to ramp up and up.'
Take advantage of your organisation's training courses in compliance, risk management, cyber security and other areas, Cox counsels. 'Whether it's the Big Four that are working out [risk management] and selling that as advice to their clients, or organisations working it out for themselves, there's lots of scope to educate yourself in that area and start to implement it in your own business.'
It's a new world out there. These days, says Cox, 'There's no room for an area that's purely support. Everybody's got to be showing that they're delivering some kind of return. And that applies to the finance department as well.'
'You've got to be bringing more to the table, because software and offshoring will otherwise take away your role.'
Cesar Bacani is editor-in-chief of CFO Innovation
"His advice to finance professionals is that they should embrace cyber skills"