An ACCA report suggests that creating the right tone at the top can be key to regulating workplace behaviour while monetary reward comes way down the list, says Pauline Schu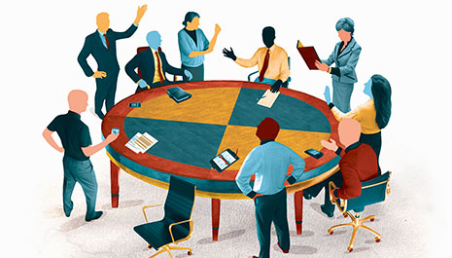 This article was first published in the March 2016 international edition of Accounting and Business magazine.
A strong culture can act as an effective regulator of behaviour. An established culture within an organisation affects the way things get done, how operations and stakeholder relationships are managed and, most importantly, how people behave when no one is looking.
The financial crisis of 2008 revealed just how a failure to oversee behaviour and set the appropriate tone can negatively affect corporate conduct. But setting the right tone through the corporate culture can arguably channel behaviour more effectively than procedures and rules.
Looking at the bigger picture, culture influences behaviour by giving direction and determining priorities, stating and protecting common values and reinforcing a sense of common identity. Corporate leadership can significantly influence behaviour by setting, embedding and promoting organisational values from the top down.
While culture is difficult to define in practical terms, and its direct influence on behaviour is hard to demonstrate, findings from recent ACCA research, published as part of its Culture and Channelling Corporate Behaviour initiative, offer some direction for boards willing to set off on a journey of cultural change.
Leaders vs rulers
The results from the survey, which received responses from 2,000 members, confirmed the critical role that leadership plays in channelling functional behaviour. For more than 60% of those who responded, the tone set at the top was the most influential driver of behaviours. Only 20% said incentives were most influential, and as few as 10% thought rules and procedures had most influence.
The positive impact of corporate leadership was particularly emphasised by respondents from East Asia and the Pacific (mainly China, Malaysia and Singapore), although respondents from the rest of Asia (including the Middle East) ranked the influence of rules and procedures more highly.
Many respondents also raised the importance of management practising what it preached or 'walking the talk', saying that the actions and values of leaders were a key to maintaining ethics and integrity in an organisation.
The second most influential drivers of behaviour were identified by members as incentives and performance management generally. Half the respondents agreed that performance-related pay schemes help foster best performance, although nearly two-thirds (65%) suggested that such schemes might lead people to exaggerate or falsify their performance measures.
But monetary reward is not the strongest motivator. When asked about what motivates them most, more than half of respondents cited recognition for their work; one-third cited earning more money.
In terms of the rationality of management's judgment, nearly one-third of respondents neither agreed nor disagreed as to whether staff in their organisation were aware of such cognitive bias. Nonetheless, 78% of them recognised that these adversely affect decision-making and 76% suggested that teams, including boards, should be trained in better decision-making skills so that cognitive biases would have less effect.
On average, about 40% of respondents agreed or strongly agreed that senior management in their organisation was sufficiently aware of what was going on lower down in the organisation; almost half (48%) agreed or strongly agreed that senior management was accurately reporting information back to the board.
Where to start
Since the financial crisis, there has been fierce debate around the issue of corporate culture; the UK Financial Reporting Council is just one of the organisations exploring its impact.
Those willing to engage in cultural change must, however, be aware that there is no one-size-fits-all solution and that change will not happen overnight. Changing culture is a challenge, and organisations should look at the behaviours underlying the culture they seek before embarking on change.
Pauline Schu is policy and research officer at ACCA and manages ACCA's culture and channelling corporate behaviour work
"The second most influential drivers of behaviour were identified by members as incentives and performance management generally"