Current performance reporting processes are flawed, says an ACCA/KPMG report, resulting in missed value opportunities and slow responses to emerging threats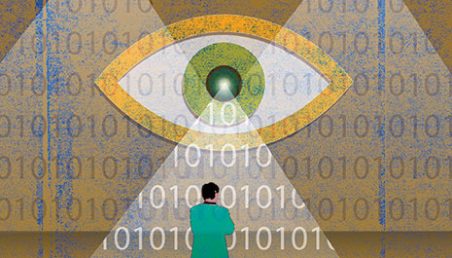 This article was first published in the March 2016 international edition of Accounting and Business magazine.
If corporates are going to perform well in this data-soaked, competitive and complex world then they need to secure one version of the truth. They also need to move away from gut-instinct decision making. This will only happen if a business uses performance reporting to link its operational activity and decision making to the attainment of its strategy.
The second of three pieces of research commissioned by ACCA and KPMG evaluated the effectiveness of the enterprise performance management (EPM) capability within the finance function (the first, on budgeting, was covered in Accounting and Business, October 2015, page 39). The study suggests that current performance reporting processes are flawed. Many enterprises continue with 'information' that does not support rapid and informed decision making. The result, according to the authors of the report, is missed value delivery opportunities and slow responses to emerging threats.
To be effective, performance reporting should be developed within a performance management framework with three core components, the other two being planning, budgeting and forecasting, and profitability/costing analytics.
Better decision making
Investing in performance reporting capability offers a real competitive advantage. It gives organisations essential information to make confident and effective decisions and focuses the attention of management on activities that really matter. Crucially it provides a consistent view of actual performance across the business.
As the volume of internal and external data continues to increase exponentially, along with unrelenting demand for more information from the business, organisations are being forced to consider what information they need in order to achieve their strategic objectives and drive value.
Leading organisations are building frameworks designed to provide a seamless link between strategic objectives, the measurement of performance against objectives and operational decision making.
Currently too many others are weighed down by a mass of performance reports, often containing too many metrics (many of which conflict), offering too little insight. The result is that they are unable to analyse the past or anticipate performance to enable better decisions. Often, overworked finance functions produce reports that neither meet the demands of stakeholders nor offer an added-value view of performance.
In the knowledge economy, optimised and appropriate data is key for better decision making, competitive advantage creation and strategy delivery. For performance reporting to be effective a common data hierarchy needs to be deployed across the enterprise around the right key performance indicators (KPIs). This data supports the representation of a single version of the truth.
While the ACCA/KPMG study suggests a more consistent use of common KPIs across the business, every organisation also needs to ask itself if:
Performance indicators are aligned to strategy?
The underpinning data is consistent?
The data is managed in a sustainable manner?
According to the survey, almost 40% of respondents believe that decisions are grounded not on information-based insight, but on the 'gut instinct' of business leaders.
The study suggests three critical areas organisations need to focus on to improve performance reporting capability:
Build the right data and governance foundation: collect the data that really matters. Organisations need to know the right data to support an integrated set of defined KPIs. Data quality is imperative – it is the bedrock that allows the business to trust in the information it receives. And that happens through a robust governance process that ensures data integrity over time.
Structure the delivery model for success: performance information for management needs to be consistent, controlled, timely, relevant, complete and delivered in a cost-efficient manner. Finance function structure and the delivery of performance reporting capability will determine success.
Empower finance professionals to collaborate effectively with the business, with the ultimate goal of increasing the speed and quality of decision making. This will bring competitive advantage. However, to achieve this financial professionals need the skills and behaviour, allied with technology support, to allow a step change in performance.
At present, even companies that have invested heavily in the area of performance reporting cannot always provide accurate sales or stock reports. They lack common definitions for fundamental aspects of their business such as 'margin' or 'spend'. Only by enforcing consistent information standards will companies be able to deliver trusted and useful information.
Peter Williams, accountant and journalist