As the reach of data analytics extends ever wider and makes inroads into the SME sector, it is vital that organisations do not lose sight of end users, says Cesar Bacani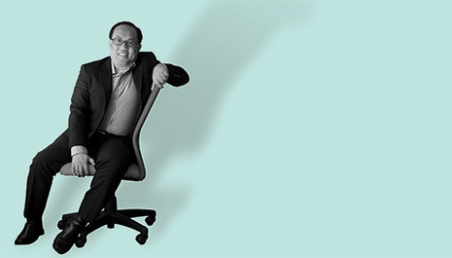 This article was first published in the April 2016 China edition of Accounting and Business magazine.
At a recent roundtable discussion I moderated with CFOs in Singapore, one participant observed that the tools and technology services for automation of financial systems and analytics solutions have matured. This means that finance professionals in Asia can expect an easier time of it when they deploy these software programs.
I was reminded of this sentiment when I read a new report by Forbes Insights and EY, Analytics: Don't Forget the Human Element. The global survey of 564 C-level executives, a third of them in Asia Pacific, found that 'more organisations across all industries are taking advantage of increasingly ubiquitous and low-cost technology' in adopting analytics.
The companies in this study had annual revenues of at least US$500m, so the findings do not apply to small and medium-sized enterprises (SMEs). But if the Singapore roundtable is any indication, something similar may be happening in the SME space, too, with many of the up-and-coming cloud-based analytics providers targeting smaller enterprises.
However, deployment does not automatically lead to success. Many companies are still not seeing a return on investment in their analytics spending, agrees Sunny Chu, Asia Pacific analytics leader at EY, who worked on the report. 'Ultimately, value is realised only when people make different decisions and change business processes,' he argues.
Nine out of 10 of the executives surveyed said that change management is a barrier to realising the value of analytics, notes Chu. 'Not nearly enough focus has been put on the end users or consumers of analytics, such as doctors, marketing professionals, factory workers, customer service representatives and finance professionals,' he says.
The report makes the point that the key challenge facing CFOs and other finance professionals, now that analytics tools and technology services are available and affordable, is the human element. The researchers analysed the responses of the top 10% of respondents who said that they use data analytics in decision-making all or most of the time; describe their company as advanced or leading in applying data analytics to business issues; and report a significant shift in their organisation's ability to meet competitive challenges.
Among other practices, these companies encourage informal interaction between data specialists and corporate staff using channels such as social media, networking events, corporate outings and lunches/dinners. They award bonuses for new recommendations derived from insights generated by analytics, and provide employees latitude to act on analytics opportunities and insights instead of requiring them to act only with management approval or consultation.
They also employ 'an enormous amount of in-house training' to create an analytics-driven mindset across the enterprise and 'take the fear factor out of the switch from judgment-based to analytics-based decision-making,' says the report. They enrol employees in offsite education programmes or coaching, and provide mentoring by data and analytics professionals or leaders.
In other words, they do not stop at technology and tools but also focus on the human side of data analytics. It's a valuable insight for finance professionals in Asia who feel they are ready to jump on the bandwagon – and those who have already spent money on the initiative but are left wondering why the outcomes are not as transformative as they were led to believe.
Cesar Bacani is editor-in-chief of CFO Innovation
"Nine out of 10 of the executives surveyed said that change management is a barrier to realising the value of analytics"