Fraud remains a growth industry, threatening companies large and small, but take heart: effective accounting practices can go a long way towards beating it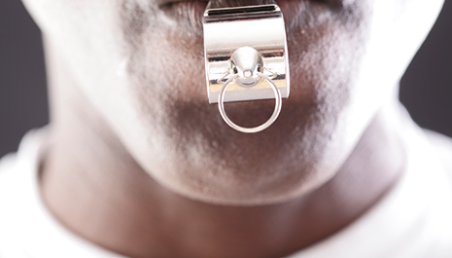 This article was first published in the June 2016 international edition of Accounting and Business magazine.
The typical organisation loses 5% of its annual revenues to fraud – a global loss of nearly US$3.7 trillion, according to speakers at the European fraud conference of the Association of Certified Fraud Examiners (ACFE).
But even though the conference acknowledged that fraud is a fact of today's increasingly complex and online life, with financial fraud in particular on the rise, it also emphasised that comprehensive financial reporting can make a big difference in fraud detection.
With 75,000 members, ACFE is the world's largest provider of anti-fraud training and education. Its conference took place shortly before the body released its Report to the nations on occupational fraud and abuse 2016 – its ninth and most extensive such report to date, covering 2,410 cases from 114 countries.
'Basic financial fraud schemes will increase again even if major cases such as Enron are fading from the memory, and the digitalisation of fraud will become more prevalent,' ACFE deputy training director Liseli Pennings told Accounting and Business on the sidelines of the conference, which was held in March in Brussels. 'Companies must train their departments on every level, as fraud now touches everyone.'
Pennings said the 2016 figures were similar to those in the 2014 report. 'Asset misappropriation is by far the most common form of occupational fraud, occurring in over 83% of cases, while financial statement fraud such as embezzling and credit card fraud is seen in less than 10% of cases [17% in Western Europe]. Corruption is in the middle with 35.4%, slightly down on 2014.'
On the other hand, 'You don't lose so much money with asset misappropriation – about US$125,000 per case, slightly less than for 2014 when it was US$130,000,' the former US Treasury special agent continued. 'But financial statement fraud causes a median loss of US$975,000. Corruption cases, as in 2014, caused a median US$200,000 loss.'
The 2016 ACFE report further revealed that banking and financial services, government and public administration, and manufacturing industries were the sectors most vulnerable to fraud. More occupational fraud originates in the accounting department (16.6%) than in any other business unit.
Despite this, Sonny Luypaert, president of ACFE Belgium, told the conference that training was sadly lacking in the accounting world – a recent EY survey revealed that over 33% of respondents had not received training in anti-corruption policies and 25% had no whistleblowing hotline to access.
'There are so many different models available to analyse company statements for financial fraud, but accountants are not trained in this,' Luypaert said. Data analytics is one popular new tool, with one ACFE conference exhibitor, US-based ZyLab, specialising in data screening to help investigations.
In an exclusive interview with AB after the event, Luypaert singled out the Beneish mathematical model, which uses a company's financial statements and eight variables (eg sales, expenses and depreciation) to calculate an 'M-score' (manipulation) showing whether a company has manipulated its earnings. There is also an 'OK-score' model that screens 125 lines from five years of financial statements to predict if bankruptcy and fraud may have taken place or is likely to do so.
For Luypaert, accounting – 'the measurement, processing and communication of financial information about economic entities' – should be more than 'just recording historical events based on a document. Ideally it comprises the verification of the legitimate transaction – did the event take place? Is it related to the business activity of the company? Is the invoice original?'
Moreover, 'finance people should invest time and energy to understand the business and risks associated in their industry', said Luypaert, a partner with the Netherlands-based special investigations and consultancy bureau Ebben Partners, which recommends that complex investigations should be undertaken by a combination of lawyers and investigators rather than accounting firms.
'Accountants, auditors and financial professionals should cooperate, but the more a person knows about an organisation, the better he can prevent and detect the risks and fraud. Financial professionals are best fitted to fight fraud,' she said.
In investigations, the accountant or forensic auditor must be vigilant, Luypaert continued. 'Originals should not be touched more than necessary; they might undergo forensic analysis later on. Good filing is critical, and losing a document is not allowed.'
Luypaert pointed out that reviewing accounting records is one of the easiest and most effective methods of detecting internal fraud. At the conference ACFE vice president Hugh Penri-Williams delved into fraud's history with 'the 39 Mis-steps' (after John Buchan's 1915 spy classic The Thirty-Nine Steps), showing how accounting basics such as checking bank statements, looking for duplicates, and watching for double-charging and falsified claims via audit trails were essential in fraud investigations, as 'if people can do it [commit fraud], they probably will'.
With that in mind, Luypaert, like most conference speakers, admitted that fraud's biggest ally was human weakness. 'It is important to set the tone at the top of an organisation, coaching and guiding employees with a clear anti-fraud ethical culture,' she said. 'Despite excellent anti-fraud IT systems and processes, human beings remain the weakest element in the ring of security.'
She said that good questioning techniques helped in judging how truthful a witness or target in corporate fraud was. For her, it is a regret that 'interview techniques are a specialised skill not often mastered by the accountant'.
For Martin Vaughan, UK-based executive associate for international investigation company Forensic Interview Solutions, training and interview planning and preparation are essential to understand the psychology of a fraudster and prove guilt. 'What you see often isn't what you get,' Vaughan said, comparing a fraud investigator to a magician, and adding: 'One-size-fits-all interviewing does not work.'
Investigative journalist and author Anita Raghavan, now at the New York Times and formerly of the Wall Street Journal, argued that good financial reporting and training are just as good as modern technology when fighting fraud. Raghavan said that 'shoe-leather investigative work' such as checking bank statements had been more important than wire taps – 'very expensive and often unusable for privacy reasons' – in bringing Raj Rajaratnam to justice in May 2011; the former New York hedge fund manager was found guilty of 14 counts of conspiracy and securities fraud.
Other conference speakers highlighted the importance of effective financial reporting in detecting fraud in transactions with the popular alternative currencies such as bitcoin. Peter Temminck, investigator at the corporate security and investigations department at the Netherlands-based NN Group, said the Tokyo-based Mt Gox exchange processed 70% of all bitcoins in 2013 only to lose a million of them a year later. Company managers later claimed that a hacker had conned them into releasing bitcoins more than once through 'transaction malleability'.
But some bitcoins were later found on a hard drive within the exchange, and Temminck argued that extensive data analysis might have stopped this fraud. However, he warned again how personal factors may be important, mentioning the possibility that 'someone with inside knowledge of Mt Gox' caused the fraud.
Consultant and certified fraud examiner (CFE) Steven David Brown, based in Austria, highlighted bitcoin's use in illegal activity – with software engineer Mohammed Amer Ali using 500 bitcoins in July 2015 to buy enough ricin on an illicit trading platform on the web's 'darknet' to kill 1,400 people.
Brown added that even with vigilant financial reporting and training, 'you are only as good as the data reviewed, the examiner and the questions asked'.
'There is no evidence button for fraud cases,' he admitted. It's a message that is only too clear, given the failure of criminal intelligence to stop the 22 March terrorist attacks at Brussels Airport, opposite the conference hotel venue. As a result of those bombings the second-day conference programme was greatly reduced, with most of the planned speakers cancelled.
Liz Newmark, journalist based in Brussels
"Good financial reporting and training are just as good as modern technology when fighting fraud"