The ability to speak up matters now more than ever, explains Dr Wim Vandekerckhove, lead researcher of a recent ACCA/ESRC report on whistleblowing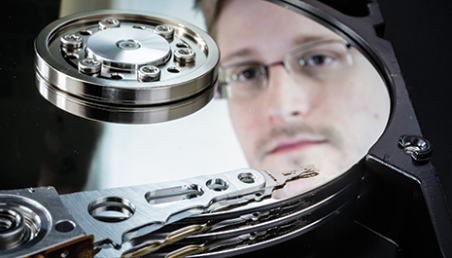 This article was first published in the July/August 2016 international edition of Accounting and Business magazine.
If you have a concern at work, perhaps a suspicion of malpractice among your colleagues, do you know where, and to whom, to turn? If you want to blow the whistle, can you speak up?
Taking that initial step can feel like a giant leap into the unknown. Will you be listened to? Will you see concrete action? Perhaps most importantly, can you trust the person you turn to?
The mere fact that you have to ask yourself these questions shows that something is wrong – if you don't know where to turn, what action will be taken and whether you can trust the system, then you won't speak up. It is as simple as that, and whatever concerns and suspicions you have will remain unspoken. And such inactivity could prove disastrous for your organisation.
The ability to speak up matters now more than ever. Hardly a week goes by without news of corporate and political misdeeds hitting the headlines, often through the deliberate leak of previously secret documents. The perpetrators of these leaks are often referred to as whistleblowers. The recent leak of millions of documents that revealed detailed financial and legal information of more than 200,000 offshore clients of Panamanian law firm Mossack Fonseca was just the latest in a string of such leaks.
Other cases include the so-called LuxLeaks, currently the subject of legal proceedings in Luxembourg, which saw the leak of thousands of PwC documents exposing how many multinational corporations structured themselves to drastically reduce their tax bills. And then there was, of course, the Snowden affair, when ex-CIA operative Edward Snowden released, via WikiLeaks, details of government-backed mass surveillance programmes.
Exposing malpractice
These instances, and many more, have highlighted the important role of the whistleblower in exposing corruption and malpractice. But they have also served to show just how difficult it is to expose such issues. Snowden is now living in Russia, having claimed political asylum in 2013. Antoine Deltour is currently on trial in Luxembourg over his role in the PwC documents leak. The identity of John Doe, the person behind the Panama papers leak, remains a mystery.
These cases are the ones that have grabbed the media's attention. Others may have only made internal auditors sit up and listen, or perhaps made it to the boardroom. But many more will perhaps remain unspoken, which is why ACCA and the Economic and Social Research Council (ESRC) recently teamed up to discover how different organisations create an environment in which individuals are able to voice their concerns. The findings are instructive, for directors, managers and employees.
Channelling concerns
We looked at a variety of organisations – a UK healthcare organisation, a multinational bank, a multinational engineering company and a central government body in South East Asia. Each body has developed speak-up arrangements in response to differing pressures. One had endured a scandal and recognised that management did not act quickly enough after employees had raised concerns. Another recently reviewed its speak-up arrangements in response to changes in whistleblowing regulations. The third developed its whistleblowing arrangements following bribery scandals in the mid-2000s, devising procedures and protocols for the systematic processing and follow-up of employee concerns. The fourth was subject to anti-corruption laws but needed to develop whistleblower protection to mitigate workplace retaliation.
Each organisation is now able to provide a variety of channels through which employees can raise their concerns. All of them see direct and verbal voicing of concerns as the ideal arrangement, but even so, they also acknowledge that this might not always be, or at least be seen to be, the most effective route.
Broadly speaking, speak-up channels can be either internal or external. Our study reveals similarities among the organisations with regards to their internal channels, which include question channels, internal hotlines and key internal personnel such as the CEO, HR director and finance director.
But there are considerable differences between the external channels used by the organisations. These include hotlines operated by external providers, online chatrooms, an external ombudsperson and external independent advice lines. These can enable messages to be relayed back to the organisation anonymously as directed by the individual.
Both internal and external channels can make use of digital technology – hotlines can include email and web-based applications, while telephone lines can use automated voice response to collate concerns.
However, these channels are just conduits for employees to raise issues. Ultimately, an organisation will be judged by how it responds to these issues. Trust is the key to effective and safe whistleblowing. Three of the organisations implemented speak-up arrangements in response to an original failure of trust. None had time to rebuild trust before implementing a speak-up arrangement; instead, each rebuilt it by putting these arrangements in place.
This trust will be reinforced by a robust and consistent response. A lack of response will create the perception that speaking up is futile and risky. There could be legal restrictions that prevent the organisation, whether internally or externally, providing a full follow-up to the whistleblower, but organisations need to understand that an apparent lack of response can lead to frustration. Expectations need to be managed, even if it is through providing vague, non-specific details. Failure to do so could force an employee to take more public action, but a smart employee will be able to see when and if any action has been taken.
Data collected from any speak-up process should, indeed must, be reviewed regularly – some regulators are now enforcing this. Two of the organisations we reviewed have recently signed up to the First100 campaign, launched in the UK by Public Concern at Work – this commits them to publishing speak-up numbers in their annual reports. This can of course lead to awkward questions from investors and the media, but as more organisations publish this data, so the risk of misinterpretation diminishes.
There are clear opportunities for finance professionals to bring their skills and ethics to bear on the processes, codes and reporting standards required to implement effective speak-up arrangements. One day you may find yourself in need of such arrangements – if you have helped build the answers to the questions posed at the top of this article, then you will know how to do the right thing.
Dr Wim Vandekerckhove is principal lecturer in organisational behaviour at the University of Greenwich and teaches business ethics. He advises on whistleblowing to organisations including Transparency International, Public Concern at Work and the Whistleblower Advice Centre
"Ultimately, an organisation will be judged by how it responds to issues raised. Trust is the key to effective and safe whistleblowing"