By understanding the local landscape, LinkedIn China can ensure that it becomes the professional network of choice, explains David Yu FCCA, vice president of business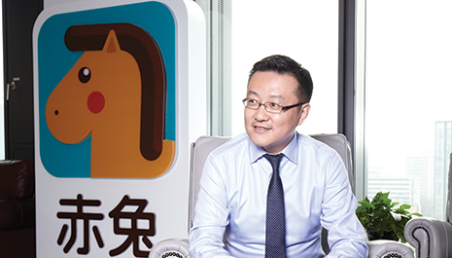 This article was first published in the July/August 2016 China edition of Accounting and Business magazine.
Almost every day, a new employee starts working at the offices of LinkedIn China in downtown Beijing.
When the global professional site entered China in early 2014, it had four million Chinese customers. That has since grown to 20 million and the goal is to raise that number significantly within two or three years, with an eye to double or even triple existing numbers. This is a goal that the company should be able to reach easily, says David Yu FCCA, vice president of business at LinkedIn China.
'Why not? If you understand the local needs, everything is possible,' says Yu.
China, with 600 million 'netizens' – internet users – and 700 million professionals, is a key market for LinkedIn. 'The market is there,' says Yu. 'Many of these professionals need a professional network. They need on-the-job education. They need a way to grow faster. These are almost basic needs. This is why it is so hot in this area and why we can grow so quickly.'
LinkedIn's approach to the China market has been unique and is the result of two years of planning. Its aim is to develop a team that can support clients and more enterprise customers. 'The thinking was that we needed to have a different approach,' Yu says. 'We could not just copy the global model.'
Uniquely to China, LinkedIn entered the market as a joint venture company – set up by CBC Capital and Sequoia Capital – with a dual brand strategy, launching a China-focused, locally developed networking app, Chitu (named after a horse with speed and persistence), in June 2015.
For the company, the first step was to select a local team. Along with Yu, LinkedIn China recruited Derek Shen, the founder and CEO of Nuomi, an app that connects online customers to bricks-and-mortar retailers, as its president; Shen is also global vice president and is the former head of business development for Google in China.
Different approach
A local team is essential, says Yu, because China's netizens have developed a different approach to the way they use services. 'They like mobile phones and they don't like email. They like chat services,' he says.
The next step was to create a flexible reporting line. The traditional approach would have been for the China business to report to the Asia-Pacific region but that was seen as too cumbersome. Instead, the LinkedIn China president reports directly to the global CEO – who also put in place a seven-day escalation policy, meaning that any problem that could not be resolved within that time could be escalated to the CEO. No other market currently has that facility, reflecting, Yu says, China's strategic importance.
Another unique feature of the China operation is a dedicated product development team, which made the launch of Chitu possible. Functionally, Chitu overlaps to some extent with LinkedIn's global site but has China-specific features such as a Chinese language base, unique mobile interface and different member portfolio.
The challenges to reach the levels of growth that Yu would like to see are significant. China's biggest internet companies, Baidu, Alibaba and Tencent, have a huge presence in the market. But rather than compete with them directly, LinkedIn has chosen cooperation. For example, LinkedIn's China site can be accessed through Tencent's enormously popular WeChat app. The company also works with Alibaba.
Educational role
Yu sees his job, and that of his colleagues, as one of education as much as technology. 'Social networks are very popular in China but the professional networks are not yet mature enough,' says Yu. 'Social recruiting, for example, is a new concept in China; they are still using the job boards and head hunters.'
LinkedIn works with a range of stakeholders in China, from small, private companies to large, state-owned enterprises, universities and a number of municipal governments. All of them are included among the company's 600 clients in the country.
'We provide value to the customer and to the state-owned-companies and the government,' Yu explains. 'We are advisers to those companies and provide advice on how to attract talent and the type of talent they need to attract for the future.'
'Talent is the centre of innovation. That is why we are so popular today in China. Companies want to use LinkedIn as a global platform to attract talent to China,' says Yu.
Another unique feature of LinkedIn China is that it is a joint venture company, working with local venture capital firms to benefit from tax benefits that are available to domestic companies.
Bring value to stakeholders
An accountant by training, Yu graduated with a degree in auditing and has been an ACCA member for eight years. He quickly moved into the technology sector, working for global companies SAP and Hewlett Packard before joining LinkedIn China.
Yu is also an active ACCA member, which he finds a useful platform from which to expand his business and connections in China. 'My ACCA background and experience have given me plenty of support here because, as a business leader, you need to bring value to your stakeholders,' says Yu. 'With the ACCA background I fully understand what is value for the stakeholders. We understand what is the top line, the bottom line and how to make both sides grow. If you are a business leader, you must not only sell something but you must make profit for the company.'
Ultimately, understanding the needs of stakeholders and adapting LinkedIn's model to suit the local market are the key challenges Yu faces, and he is undaunted. 'This is a unique environment for us,' he says. 'Unlike other technology companies in China, we can really make something here.'
Alfred Romann, journalist
"The thinking was that we needed to have a different approach. We could not just copy the global model"