Digital disruptors are here to stay, says Cesar Bacani, and market incumbents who fail to acknowledge and respond to the competition will find themselves left behind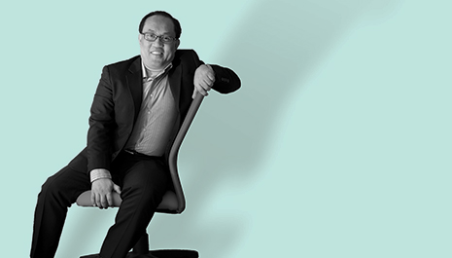 This article was first published in the September 2016 China edition of Accounting and Business magazine.
A key theme in the CFO Innovation conference series this year is the rise of digital disruptors and how finance chiefs across Asia should respond to them. At the flagship Asia Forum in Singapore in May, Serguei Netessine, professor of global technology and innovation at INSEAD, warned that no industry or company will remain untouched – yet many are 'in denial'.
But some are not. At the Philippines Forum in June, the CFO of a major non-life insurer said he was closely watching a mobile app developed abroad that offers motor insurance coverage only when the vehicle is on the road. That means lower premiums, since the motorist does not have to pay for coverage when the car is in the garage.
Of course, there are regulatory and other hurdles to be overcome, but this CFO is convinced that it's only a matter of time before this innovation, and others like it, disrupts the market incumbents. That's why he is pushing the organisation to take action now, although he admits it is not an easy task.
A finance professional in his 40s, this CFO was brought in fairly recently to modernise the finance function of an eight-decades-old firm. Veterans in finance and other departments are not always open to technology and change. But, he said, the company is aware of the risk posed by digital disruptors and is now looking at developing a similar mobile app of its own.
Taxi companies in the Philippines are well aware of new competition in their sector as regulators have allowed Uber and Grab to operate in Manila and other key cities. However, to protect the incumbents, the vehicles used by Uber and Grab drivers must not be more than three years old. Even so, there seems to be no shortage of new SUVs and sedans (and owner-drivers) taking away market share.
I never took a taxi during the week I was in Manila because of concerns about security and overcharging. Besides, my Uber account, which I had opened in Hong Kong, worked equally well in the Philippines, so it was simply a matter of opening the app and calling for a car. There were plenty of Uber vehicles available, the cars were brand new, and the drivers were whizzes at using technology aids to navigate the city's horrendous traffic. The fares – very reasonable in comparison to those in Hong Kong – were charged straight to my credit card and the use of e-receipts meant no worries about losing paper documents.
The head of a non-profit organisation told me recently that he has given up his company vehicle and signed up with the Uber for Business service instead. A dashboard allows the organisation to set policy limits on who in the organisation can use the service, and where and when. There's no longer a need to purchase and maintain a fleet of company vehicles, and regular e-reports on usage, cost and trip details help with accounting, compliance and governance.
It's an example of how the digital disruptors can be of benefit to companies, incumbent or not. Netessine, who co-wrote a report on how the world's leading companies are tackling the digital challenge, says that incumbents can partner with the disruptors, acquire them, empower innovators within the organisation to take them on – or cash out now.
The worst thing any business can do is to deny that they are under threat and continue doing what they have been doing for so many years.
Cesar Bacani is editor-in-chief of CFO Innovation